As the global business landscape continues to evolve, SMEs are looking for innovative strategies to optimize operations, reduce overheads, and improve service delivery. One such strategy garnering global attention is the trend of call center outsourcing to the Philippines. This dynamic shift, recognized for its transformative potential, represents an intriguing case study of the advantages of outsourcing as a strategic tool for SMEs.
The Southeast Asian nation, known for its rich talent pool and cultural affinity with Western nations, offers SMEs a compelling case for call center outsourcing. With over 1.5 million Filipinos employed in the business process outsourcing (BPO) sector, this trend is more than just a blip on the radar; it's an indication of the nation's profound capacity to foster business growth and service improvement.
A closer look at the local BPO sector reveals a game-changing proposition for SMEs, based on three main pillars: exceptional service quality, cost efficiency, and linguistic and cultural compatibility.
Exceptional Service Quality
The first game-changer is the exceptional service quality offered by agents. Equipped with a customer-centric mindset and innate hospitality—a characteristic deeply ingrained in the Filipino culture—these agents excel at providing empathetic and personalized customer service. The result is an enhancement in customer satisfaction and loyalty, key performance metrics for any SME aiming to grow in a competitive market.
Moreover, the Philippines is home to a large, highly educated workforce that's not only proficient in English but also technologically savvy. This combination of skills allows call center agents to provide technical support and resolve complex queries effectively, ultimately improving the overall customer experience.
Cost Efficiency
Secondly, outsourcing to the Philippines enables SMEs to achieve significant cost savings, a critical factor in their competitive strategy. The cost of living in the country is relatively lower than in Western countries, translating into competitive labor costs for businesses. This cost advantage allows SMEs to divert financial resources to other strategic initiatives, enhancing their ability to innovate and remain competitive.
Furthermore, outsourcing eliminates the need for businesses to invest in infrastructure, technology, and training, thereby reducing capital expenditure. This, coupled with the ability to scale operations quickly based on demand, offers SMEs the agility they need in today's fast-paced business environment.
Linguistic and Cultural Compatibility
The third pillar is the linguistic and cultural compatibility of Filipinos. Known as one of the largest English-speaking nations, the country offers a workforce that is not only fluent in English but also has a neutral accent, a trait favored in voice-based customer service.
Additionally, the Philippines shares a strong cultural affinity with the West due to its historical ties, making it easier for Filipino agents to understand and connect with Western customers. This rapport builds trust and rapport between the customer and the service provider, fostering a positive customer experience.
The bottom line: Call center outsourcing to the Philippines provides SMEs with a strategic lever to elevate their customer service, improve operational efficiency, and maintain a competitive edge. By capitalizing on the nation's unique blend of high-quality service, cost efficiency, and cultural compatibility, SMEs can transform their customer service landscape and unlock new growth opportunities.
This outsourcing strategy, however, should not be viewed as a mere tactical decision, but as a strategic initiative. To fully harness its benefits, SMEs must take a holistic approach—factoring in their own business model, customers' needs, and strategic objectives. As the global business environment continues to evolve, the Philippines' BPO sector stands ready to be a game-changer for SMEs looking to transcend traditional boundaries and reach new heights of success.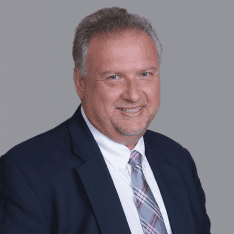 Co-CEO & CCO
US: 866-201-3370
AU: 1800-370-551
UK: 808-178-0977
j.maczynski@piton-global.com
Are you looking for an onshore, nearhsore, or offshore outsourcing solution? Don't know where to start? I am always happy to help.
Let's chat!
Best,
John.
Success in outsourcing isn't a matter of chance, but rather the result of a meticulously defined process, a formula that Fortune 500 companies have diligently honed over time. This rigor is a significant factor in the rarity of failures within these industry titans' outsourced programs.
Having spent over two decades partnering with and delivering Business Process Outsourcing (BPO) solutions to Fortune 500 clients, John possesses an in-depth understanding of this intricate process. His comprehensive approach incorporates an exhaustive assessment of outsourcing requirements, precise vendor sourcing, and a robust program management strategy.