Call Center Companies Philippines: Revolutionizing Customer Service with Filipino Expertise  
BPOs in the Philippines are revolutionizing the world of customer service, leveraging the distinctive Filipino expertise in communication, empathy, and technology. As a vital player in the global outsourcing industry, the Asian BPO powerhouse is renowned for delivering customer service that goes beyond mere problem-solving, offering memorable experiences that foster brand loyalty and consumer satisfaction.
At the forefront of this revolution are the highly skilled Filipino agents, who have become the industry's backbone. With an educational system that places a high emphasis on English proficiency and customer service, coupled with a cultural predisposition for hospitality, Filipino agents provide an exceptional level of service that is both efficient and heartfelt. They seamlessly blend technical know-how with the human touch, ensuring that every customer interaction is handled with care and professionalism.
Philippine contact centers are continuously evolving, embracing cutting-edge technologies to enhance the customer experience. They are at the forefront of adopting AI-driven solutions, data analytics, and omnichannel platforms, which allow for more personalized and proactive customer interactions. By doing so, they can anticipate customer needs, tailor services to individual preferences, and resolve issues before they escalate, leading to higher customer satisfaction rates.
The commitment to revolutionizing customer service is also evident in the way these companies invest in their workforce. Recognizing that the quality of customer service is directly tied to employee satisfaction and well-being, Philippine call centers provide extensive training, career development opportunities, and supportive work environments. This focus on human resource development ensures that the workforce remains motivated and committed to delivering top-tier service.
The journey towards revolutionizing customer service is not without its challenges. Philippine call center companies face the task of balancing cost-efficiency with the need to invest in new technologies and employee development. They must also navigate the complexities of global markets, adapting to different cultural expectations and regulatory environments.
The government has played a significant role in supporting the call center industry's growth. Through policies that encourage foreign investment, infrastructure development, and the creation of IT and business parks, the government has fostered an environment conducive to the industry's expansion. These initiatives have helped position the Philippines as a competitive destination for outsourcing customer service operations.
As they look to the future, call centers in the Philippines are well-positioned to lead the charge in customer service innovation. With a focus on continuous improvement, a dedication to harnessing the latest technologies, and a deep understanding of the human element in customer service, they are set to maintain their status as a global leader in the BPO sector.
Call center companies in the Philippines are not just participating in the global BPO industry; they are revolutionizing it. By tapping into the rich vein of Filipino expertise in communication and hospitality, and by embracing technological advancements, they are setting new standards for customer service excellence. As they continue to innovate and evolve, these companies will no doubt remain at the forefront of the customer service revolution, showcasing the best of what the Philippines has to offer to the world.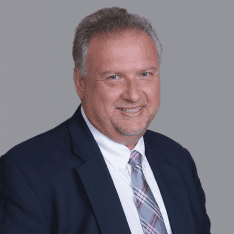 Co-CEO & CCO
US: 866-201-3370
AU: 1800-370-551
UK: 808-178-0977
j.maczynski@piton-global.com
Are you looking for an onshore, nearhsore, or offshore outsourcing solution? Don't know where to start? I am always happy to help.
Let's chat!
Best Regards,
John
Success in outsourcing isn't a matter of chance, but rather the result of a meticulously defined process, a formula that Fortune 500 companies have diligently honed over time. This rigor is a significant factor in the rarity of failures within these industry titans' outsourced programs.
Having spent over two decades partnering with and delivering Business Process Outsourcing (BPO) solutions to Fortune 500 clients, John possesses an in-depth understanding of this intricate process. His comprehensive approach incorporates an exhaustive assessment of outsourcing requirements, precise vendor sourcing, and a robust program management strategy.