Call Center Companies Philippines: Domain Expertise – A Boon for Global Businesses
The rise of call center companies in the Philippines is not solely attributable to their ability to provide cost-effective customer service solutions. It is their domain expertise that has truly set them apart, making them a critical asset for global businesses looking to outsource their operations.
In an increasingly specialized world, the value of domain expertise cannot be overstated. Contact centers have moved beyond generic customer service; they now offer nuanced support in various sectors such as finance, healthcare, and technology. This expertise is not accidental—it is the result of deliberate investment in training and development, enabling agents to handle complex queries with a level of sophistication that matches in-house experts in the UK and beyond.
Bridging Cultural and Linguistic Gaps
The proficiency of Filipino call center agents in English, coupled with their understanding of Western culture, ensures a seamless interaction with customers. They are trained not only in language skills but also in the cultural nuances of specific domains, enabling them to empathize and engage with customers effectively. This cultural and linguistic alignment has been pivotal in the success of local call centers, as it fosters customer trust and satisfaction.
Investment in Specialized Training
Call center companies in the Philippines have made significant investments in specialized training programs that are tailored to the industries they serve. Agents receive rigorous instruction in industry-specific terminology, regulatory frameworks, and the subtleties of the service or product they support. This training ensures that when customers reach out for support, they are met with knowledgeable professionals who can address their concerns efficiently and competently.
Technology and Infrastructure Support
The technological infrastructure of the nation's BPO sector has evolved to support the complex needs of domain-specific operations. Companies have invested in state-of-the-art software and hardware that enable agents to provide informed and timely solutions. Data analytics and customer relationship management (CRM) systems are leveraged to offer personalized service, a key differentiator in today's competitive landscape.
Attracting Global Businesses
The domain expertise of outsourcing providers has not gone unnoticed by the global business community. Organizations from start-ups to multinational corporations are turning to the Philippines for reliable, knowledgeable outsourcing partners. The ability to provide high-quality service in specialized areas is a compelling reason why the country is now a top destination for outsourcing, attracting businesses from the UK and around the world.
Challenges and Continuous Improvement
Despite their success, BPOs face challenges such as keeping up with rapidly evolving industry trends and managing the expectations of a diverse clientele. To address these challenges, there is a continuous effort towards upskilling agents and embracing technological advancements to enhance service delivery.

The domain expertise of call center companies in the Philippines is a testament to the industry's maturity and its commitment to adding value to global businesses. As the sector continues to evolve, the emphasis on specialized knowledge and skills is likely to grow even stronger, ensuring that Philippine call centers remain at the forefront of the BPO industry. For UK businesses and international firms alike, partnering with contact centers in the country is not just a matter of outsourcing but an opportunity to enhance their service proposition through unparalleled domain expertise.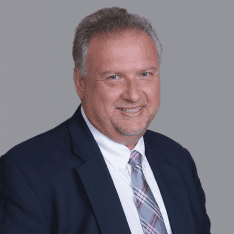 Co-CEO & CCO
US: 866-201-3370
AU: 1800-370-551
UK: 808-178-0977
j.maczynski@piton-global.com
Are you looking for an onshore, nearhsore, or offshore outsourcing solution? Don't know where to start? I am always happy to help.
Let's chat!
Best Regards,
John
Success in outsourcing isn't a matter of chance, but rather the result of a meticulously defined process, a formula that Fortune 500 companies have diligently honed over time. This rigor is a significant factor in the rarity of failures within these industry titans' outsourced programs.
Having spent over two decades partnering with and delivering Business Process Outsourcing (BPO) solutions to Fortune 500 clients, John possesses an in-depth understanding of this intricate process. His comprehensive approach incorporates an exhaustive assessment of outsourcing requirements, precise vendor sourcing, and a robust program management strategy.