Call Center Companies in the Philippines: Dominating the Global Customer Service Arena  
Call center companies in the Philippines are not just participating in the global BPO sector; they are dominating it, setting a gold standard for customer service that resonates across continents. This dominance is a testament to the Southeast Asian nation's' strategic approach to customer service, combining an empathetic workforce, state-of-the-art technology, and an unwavering commitment to exceeding customer expectations.
At the helm of this success are the Filipino call center agents, whose innate sense of hospitality and strong command of the English language enable them to handle a vast array of customer service scenarios with grace and competence. These agents have become the embodiment of effective customer service, known for their ability to engage customers with a blend of professionalism and genuine care that builds rapport and trust.
The dominance of Philippine contact centers is further cemented by their ability to adapt to the ever-changing landscape of customer service. They are quick to embrace new technologies, incorporating AI, chatbots, and advanced analytics into their operations, all while ensuring that the human element of customer service remains front and center. This balance of high-tech with high-touch service is what sets call centers in the country apart and keeps them ahead in the global race.
Investments in training and development are also key factors in the industry's success. Call center companies are dedicated to nurturing their talent, providing continuous learning opportunities that empower agents to deliver exceptional service. This dedication to professional growth ensures that the workforce is not only skilled but also motivated and prepared to meet the evolving needs of customers.
Another cornerstone of the Philippines' dominance in the BPO industry is the strategic support from the government. With initiatives that bolster infrastructure, incentivize technological innovation, and promote the country as an investment destination, the government has been instrumental in the industry's growth. These efforts have made the country an attractive location for foreign companies looking to outsource their customer service operations.
However, dominance does not come without its challenges. Call center companies in the Philippines face the task of maintaining high service standards while managing the pressures of a 24/7 operational environment. They also contend with the global competition, fighting to keep their edge in a market that is constantly expanding with new players.
Despite these challenges, call center companies in the Philippines continue to dominate by prioritizing customer satisfaction and building on their reputation for quality. They understand that in the customer service industry, every call, email, or chat is an opportunity to reinforce their standing as global leaders.
As the industry looks towards the future, call centers are poised to continue their reign. They are exploring new ways to integrate customer service with digital marketing, harnessing social media as a tool for engagement, and delving deeper into analytics to understand and predict customer behavior. Their agility and forward-thinking approach ensure that they not only dominate the current landscape but also shape the future of customer service.
Call center companies in the Philippines have achieved a level of dominance in the global BPO sector by leveraging their unique strengths and continuously pushing the boundaries of customer service. With a commitment to excellence, a culture of continuous improvement, and the support of a nation, they stand as leaders in an industry where the customer is always king.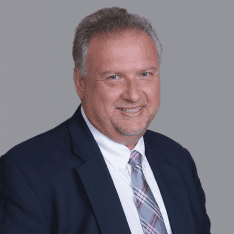 Co-CEO & CCO
US: 866-201-3370
AU: 1800-370-551
UK: 808-178-0977
j.maczynski@piton-global.com
Are you looking for an onshore, nearhsore, or offshore outsourcing solution? Don't know where to start? I am always happy to help.
Let's chat!
Best Regards,
John
Success in outsourcing isn't a matter of chance, but rather the result of a meticulously defined process, a formula that Fortune 500 companies have diligently honed over time. This rigor is a significant factor in the rarity of failures within these industry titans' outsourced programs.
Having spent over two decades partnering with and delivering Business Process Outsourcing (BPO) solutions to Fortune 500 clients, John possesses an in-depth understanding of this intricate process. His comprehensive approach incorporates an exhaustive assessment of outsourcing requirements, precise vendor sourcing, and a robust program management strategy.