Call Center Companies in the Philippines: A True Testament to Filipino Resilience and Ingenuity 
Contact center companies in the Philippines stand as a true testament to the resilience and ingenuity of the Filipino workforce. Amidst a rapidly evolving global landscape, these firms have demonstrated remarkable adaptability, continuously refining their approach to customer service to meet and exceed international standards. This sector encapsulates the spirit of the Philippines, showcasing how a blend of robust cultural ethos and innovative business practices can create a thriving industry recognized worldwide.
The resilience of call center companies in the Philippines is most evident in their response to global challenges. From economic fluctuations to health crises like the COVID-19 pandemic, these firms have shown tenacity and flexibility. They have pivoted to remote operations seamlessly, ensuring that the customer service they are known for remains uninterrupted and consistently excellent. This adaptability has not only maintained but also strengthened the nation's' position as a reliable outsourcing destination.
Filipino ingenuity shines through in the way call center companies have integrated technology with human skill. Recognizing the potential of automation and AI, these companies have harnessed these tools to enhance efficiency, without losing the personal touch that is their hallmark. They have creatively used technology to support human agents, not replace them, ensuring that the customer service they provide is empathetic and personalized.
The BPO industry has grown to encompass more than just voice calls. It now offers a complete suite of customer engagement services, including email support, live chat, social media management, and more. This expansion is a direct reflection of the Filipino workforce's ability to innovate and their commitment to meeting the diverse needs of global clients.
Another testament to the resilience of the industry is its economic impact. The call center sector has become a key pillar of the Philippine economy, providing millions of jobs and contributing significantly to the country's GDP. The success of these companies has, in turn, fueled investments in education and training, creating a virtuous cycle that continues to elevate the industry.
The journey is not without obstacles. Call center companies in the Philippines face the challenge of sustaining growth in an increasingly competitive market. They also grapple with ensuring the well-being of their employees, who often work in demanding, round-the-clock environments. Addressing these issues head-on, outsourcing providers are investing in their workforce, championing mental health, offering professional development, and fostering a supportive workplace culture.
Looking ahead, the potential for innovation in customer service seems boundless, and Philippine contact centers are poised to lead the charge. With a deep understanding of the transformative power of customer service, they are exploring new ways to delight customers and create value for clients.
Call center companies in the Philippines are a true reflection of the country's resilience and ingenuity. They have risen to become leaders in the BPO industry by leveraging the strengths of the Filipino workforce — their adaptability, technological savviness, and unwavering commitment to service. As they navigate the future, these companies are not just surviving; they are thriving, setting new benchmarks for excellence in the global customer service arena.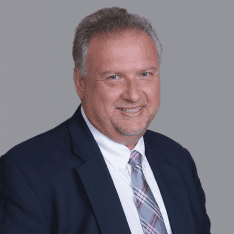 Co-CEO & CCO
US: 866-201-3370
AU: 1800-370-551
UK: 808-178-0977
j.maczynski@piton-global.com
Are you looking for an onshore, nearhsore, or offshore outsourcing solution? Don't know where to start? I am always happy to help.
Let's chat!
Best Regards,
John
Success in outsourcing isn't a matter of chance, but rather the result of a meticulously defined process, a formula that Fortune 500 companies have diligently honed over time. This rigor is a significant factor in the rarity of failures within these industry titans' outsourced programs.
Having spent over two decades partnering with and delivering Business Process Outsourcing (BPO) solutions to Fortune 500 clients, John possesses an in-depth understanding of this intricate process. His comprehensive approach incorporates an exhaustive assessment of outsourcing requirements, precise vendor sourcing, and a robust program management strategy.