Business Process Outsourcing (BPO) has become a popular option for small and medium-sized enterprises (SMEs) in the United States, as it allows them to save money and access skilled labor at a lower cost. The Philippines, in particular, has emerged as a major destination for BPO, particularly in the fields of call centers, due to its large and well-educated labor force, cultural compatibility with the US, and time zone advantage.
Contact centers are an important part of the outsourcing industry, as they provide customer service, technical support, and other types of assistance to companies around the world. For US-based SMEs, outsourcing these services to the country can provide numerous benefits, including cost savings, improved efficiency, and access to new markets and customers.
One of the main advantages of outsourcing to the Philippines is the lower cost of labor. The Philippines has a relatively low cost of living compared to the US, which means that companies can hire skilled workers at a lower rate. This can result in significant cost savings for SMEs, particularly in areas such as customer service and technical support.
Outsourcing contact center operations to the Philippines can also improve efficiency within the organization. By outsourcing these services, SMEs can free up time and resources to focus on their core competencies, leading to increased productivity and efficiency.
Another benefit is the opportunity to access new markets and customers. For example, a US-based SME that outsources customer service to the Philippines can offer support in different time zones, allowing the company to expand its customer base.
The Southeast Asian nation has a long history of cultural exchange with the US, which means that Filipinos are generally familiar with American culture and business practices. This can make it easier for US-based SMEs to communicate and work with their outsourcing partners in the country, particularly in the field of contact centers.
The bottom line, outsourcing BPO services to the Philippines can provide numerous benefits for US-based SMEs, including cost savings, improved efficiency, and access to new markets and customers. By carefully considering their outsourcing needs and selecting a reliable and reputable partner in the Philippines, SMEs can achieve significant benefits.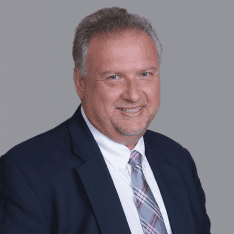 Co-CEO & CCO
US: 866-201-3370
AU: 1800-370-551
UK: 808-178-0977
j.maczynski@piton-global.com
Are you looking for an onshore, nearhsore, or offshore outsourcing solution? Don't know where to start? I am always happy to help.
Let's chat!
Best,
John.
Success in outsourcing isn't a matter of chance, but rather the result of a meticulously defined process, a formula that Fortune 500 companies have diligently honed over time. This rigor is a significant factor in the rarity of failures within these industry titans' outsourced programs.
Having spent over two decades partnering with and delivering Business Process Outsourcing (BPO) solutions to Fortune 500 clients, John possesses an in-depth understanding of this intricate process. His comprehensive approach incorporates an exhaustive assessment of outsourcing requirements, precise vendor sourcing, and a robust program management strategy.