The growth of the BPO sector is propelled by the introduction of new service offerings as well as the increasing ability to keep up with the improvements and complexities of business processes. It is likewise driven by customers who are maturing rapidly, even in the midst of countless new vendors who are providing them with more options and greater bargaining power.
These diverse forces are shaping the course of the business process outsourcing (BPO). The succeeding trends, which are distinct yet interrelated, will influence the BPO sector in 2011 and beyond:
1. Move to Knowledge Services
Traditional BPO processes in CRM, transcription, data entry and transaction processing have become commoditized with the rise in global competition and the birth of smarter customers. Despite this, the successful offshoring of a variety of knowledge services in 2006 has encouraged many new and existing players in BPO to turn their heads on the opportunities of this promising service area.
The humble beginnings in areas like financial research, risk modeling, market research, R&D, data mining, telemedicine, actuarial services, engineering services, legal services and many others have implied that investments in knowledge services (often called knowledge process outsourcing or KPO) will likely soar in 2011. This is because various new offerings in knowledge services will pan out exponentially in scope and specialization.
A new breed of third party service providers and buyers will also emerge across the world. India will still be at the pinnacle of BPO, but other locations like East Europe, China, South America, East Asia, and especially India's most competitive rival Philippines, will become home to various new players, competing against one another not necessarily on cost but knowledge. Consequently, buyers will go beyond cost considerations and will see offshore benefits in terms of the availability of brainpower.
With increasing importance of knowledge services in the outsourcing industry, 2007 will undoubtedly see a major evolution from low-end, commoditized, process-driven services, to one where knowledge is becoming the critical factor for various BPO decisions.
2. The Rush to Scale and Specialize
Decreasing revenues due to intensifying competition and increasing demand for offshoring leads to two opposing yet complementary trends – scale and specialization. On the one hand, an increasing number of players will mark their presence by acquiring higher levels of specialization and expertise. On the flip side, more large and multi-service providers will employ a "one-stop" strategy by adding new verticals, service offerings and geographies. They will also capitalize on scale and diversity to acquire large, complex and multi-service contracts. Building specialization and scale in their chosen offering will also enable them to compete with niche providers.
Meanwhile, the awareness of higher billing rates and opportunities for differentiation in specialized services will motivate large vendors to continue pursuing acquisition targets with established niches and specialized services in order to gain presence in new segments or geographies.
3. Consolidation amidst Fragmentation
In 2012, the BPO industry will be tugged by opposing forces – consolidation and fragmentation.
Mega deals or acquisitions will continue to gain momentum in 2012. However, there will be more small deals, primarily in the knowledge services area, as acquirers resort to small deals to obtain specialized knowledge, capabilities and customers.
Meanwhile, new firms, particularly IT service providers and consultants will be more involved in the game, as they are drawn by exciting new opportunities in offshore BPO. Replicating India's success, competitive BPO locations like the Philippines will likewise attract new entrepreneurs because their governments are making a wide range of incentives available to them.
Also, a new breed of entrepreneurs especially professionals like lawyers, doctors, engineers and scientists will be fascinated with BPO. Minimal entry barriers, low infrastructures and set-up costs; as well as small critical size requirement will make small KPO set-ups possible. Even the existence of high degrees of specialization and the proliferation of niches will not hinder small firms from existing profitably. So even with some degree of consolidation, the mushrooming of service providers will create further fragmentation.
In addition, the propagation of small niche players will create a large pool of acquisition targets. For these players to survive, especially the new and undifferentiated entrants will have to agree to acquisition by larger players to keep up with the higher demands of discerning customers.
During 2012, the forces of fragmentation will prevail over those of consolidation, resulting to even more players in the years to come. One negative implication however is that, the vast pool of acquisition targets will lower valuation particularly for the small, undifferentiated multi-service outfits without the capacity to scale; and the intensity of price war will leave few buyers to take on their services at their desired price.
4. Offshoring Gains More Momentum
Offshoring is growing robustly, fueled by buyers and vendors who are both in pursuit of global sourcing and labor arbitrage benefits. Almost all major BPO contracts will have an offshore component by 2012. This persistent need to deliver lower costs through offshoring, in turn will hasten the creation of global delivery networks.
Medium U.S. and European owned BPO enterprises, following the lead of major U.S. players are expected to increase their investments in India, Philippines, China and other competitive offshore BPO destinations.
5. Captives will become integral to the mix
In 2007, there will be more offshore investments by large corporations in fully owned captive centers. This trend will be guided by two factors: the increasing sensitivity towards IPR, data security and confidentiality; and by the fact that many large corporations are seeing the viability of expanding their captive operations beyond pre-determined critical mass.
Interestingly, it is not just a matter of either pure captive or third party for buyers. Their unique company needs and risk perceptions will guide them in looking for an ideal "co-existence" model. Such complementary mix will facilitate the free flowing of best practices and cost efficiency learnings between the captive and the third-party service provider.
6. Investors will loosen their pockets
Because of the increasing maturity, growth and M&A activity, the financial community will be more enthralled in BPO. On the one hand, a great deal of BPO enterprises will achieve considerable scale, qualifying them for public listing. On the other hand, venture capitalists and private equity firms will pour in more investments, as drawn by the availability of exit, both via IPO and M&A.
Implications for Outsourcing Buyers
1. Outsourcing buyers must see beyond cost considerations when outsourcing – it is imperative for them to outsource to destinations where a large pool of knowledge is readily available.
2. They must be wiser in their outsourcing choice – they must scout wisely for multi-service vendors with the ability to scale and diversify across geography, offerings and verticals in order to stand firmly in the global BPO arena.
3. Outsourcing buyers must be more open to smaller deals – it is unwise for them to have their attention focused solely on bigger BPO players for small scale yet highly specialized vendors are emerging as a result of fragmentation.
4. They can opt to expand their captive operations – they can expand their captive operations beyond pre-determined critical mass by developing a "co-existence model" between captives and third party, which is in accordance to their specific needs and risk perceptions.
Implications for Outsourcing Service Providers
1. Small players will actively participate in BPO activities – fragmentation of
BPO operations is making it possible for small scale deals to gain momentum.
2. There will be much stiffer competition – as a result of fragmentation, many small-scale yet highly specialized players will emerge.
3. There will be more opportunities for offshoring – large and medium scale industries are increasing their investments in offshore outsourcing.

4. Financial community is getting into the picture – this means widening BPO market and a whole lot more opportunities for BPO service providers.
To learn more about our industry-specific BPO capabilities please contact us by calling +1-310-844-7805 or by filling out our inquiry form. We look forward to hearing from you.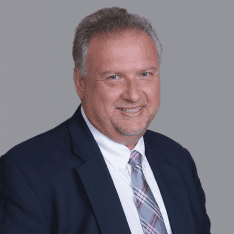 Co-CEO & CCO
US: 866-201-3370
AU: 1800-370-551
UK: 808-178-0977
j.maczynski@piton-global.com
Are you looking for an onshore, nearhsore, or offshore outsourcing solution? Don't know where to start? I am always happy to help.
Let's chat!
Best,
John.
Success in outsourcing isn't a matter of chance, but rather the result of a meticulously defined process, a formula that Fortune 500 companies have diligently honed over time. This rigor is a significant factor in the rarity of failures within these industry titans' outsourced programs.
Having spent over two decades partnering with and delivering Business Process Outsourcing (BPO) solutions to Fortune 500 clients, John possesses an in-depth understanding of this intricate process. His comprehensive approach incorporates an exhaustive assessment of outsourcing requirements, precise vendor sourcing, and a robust program management strategy.