BPO Services in the Philippines: Shaping the Future of Global Business Efficiency
The Philippines has become a hallmark of the global Business Process Outsourcing (BPO) industry, offering an expansive array of services that have come to define the future of business efficiency. This growth is powered by the country's ability to combine a highly skilled, English-speaking workforce with a cost-effective operational environment, all while maintaining a steadfast commitment to quality and innovation.
At the forefront of the BPO revolution in the country is a diverse talent pool that is well-educated, tech-savvy, and adaptable. This workforce is adept at providing a multitude of services ranging from customer service and technical support to higher-value functions such as analytics, finance and accounting, healthcare administration, and creative processes. The ability of Filipino professionals to deliver these services with a unique blend of efficiency and warmth is a key factor that attracts international businesses.
BPO services are distinguished by their unparalleled customer-centric approach. The cultural inclination towards hospitality, combined with a strong command of neutral-accented English, allows Filipino agents to connect with and effectively serve a global clientele. This proficiency is complemented by a deep understanding of Western business etiquette, making the transition and integration with international companies seamless and productive.
The economic landscape of the Philippines presents significant advantages for businesses looking to outsource their operations. The cost of labor in the country is competitive on a global scale, allowing for substantial cost savings and operational scalability without sacrificing service quality. This economic advantage is bolstered by the local government's active support of the industry, through infrastructure development, fiscal incentives, and policies that encourage foreign investment and industry growth.
Technological innovation is a cornerstone of the BPO sector in the Philippines. Local firms are equipped with the latest in communication technology, data security, and IT infrastructure, ensuring reliable and secure service delivery. The adoption of cutting-edge technologies such as cloud computing, artificial intelligence, and machine learning further empowers these firms to offer sophisticated services that cater to the evolving needs of global markets.
The resilience of the BPO industry is one of its most defining characteristics. Demonstrating agility and flexibility, the industry has shown a remarkable capacity to adapt to global shifts, whether in response to economic trends or unforeseen events like the COVID-19 pandemic. The rapid adoption of remote working models and digital transformation strategies has ensured continuity and reliability of services, reinforcing the Philippines' position as a steadfast outsourcing partner.
The future of BPO services in the Philippines is one of sustained growth and expansion. As businesses increasingly seek strategic partners to enhance their competitiveness, Philippine outsourcing firms are poised to ascend the value chain, offering more complex and impactful services. Continuous investment in talent development, technology, and infrastructure is set to keep the country at the cutting edge of the BPO industry.
The BPO services sector is a dynamic force in the global business landscape, known for delivering exceptional service with a personal touch. The strategic fusion of a skilled workforce, cost advantages, technological proficiency, and government support ensures the Philippines remains an attractive destination for outsourcing. As the industry evolves to meet the sophisticated demands of international clients, the BPO industry in Philippines is ready to drive the future of business efficiency and innovation.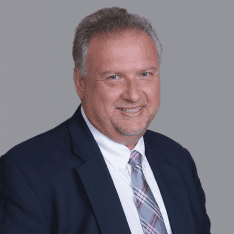 Co-CEO & CCO
US: 866-201-3370
AU: 1800-370-551
UK: 808-178-0977
j.maczynski@piton-global.com
Are you looking for an onshore, nearhsore, or offshore outsourcing solution? Don't know where to start? I am always happy to help.
Let's chat!
Best Regards,
John
Success in outsourcing isn't a matter of chance, but rather the result of a meticulously defined process, a formula that Fortune 500 companies have diligently honed over time. This rigor is a significant factor in the rarity of failures within these industry titans' outsourced programs.
Having spent over two decades partnering with and delivering Business Process Outsourcing (BPO) solutions to Fortune 500 clients, John possesses an in-depth understanding of this intricate process. His comprehensive approach incorporates an exhaustive assessment of outsourcing requirements, precise vendor sourcing, and a robust program management strategy.