BPO Philippines: The Positive Transformation of Customer Support Through Advanced Technology
In the Philippine Business Process Outsourcing (BPO) sector, advanced technology is catalyzing a transformation in customer support, setting a new global standard for quality and efficiency. As a hub for international BPO services, the country is witnessing a significant shift in how customer support is delivered, thanks to the adoption of cutting-edge technologies that are enhancing every facet of the customer service experience.
The integration of advanced technologies such as Artificial Intelligence (AI) and automation in the local outsourcing industry is redefining the traditional models of customer support. AI-driven systems, including sophisticated chatbots and intelligent virtual assistants, are now capable of handling a multitude of routine customer queries with precision and without human intervention. This automation not only streamlines the customer service process but also allows human agents to focus on more complex and high-value interactions, where nuanced communication and empathy are essential.
Machine learning algorithms are another technological marvel shaping the BPO landscape in the Philippines. These algorithms analyze large volumes of customer data to identify patterns and preferences, enabling customer service representatives to offer highly personalized experiences. By understanding customer behavior, contact centers can tailor their interactions to meet and often exceed customer expectations, fostering a more intimate and rewarding engagement with the brand.
Data analytics is playing an increasingly vital role in the evolution of customer support. Leveraging big data, BPOs in the country can gain deep insights into customer needs and pain points, allowing for the optimization of products and services offered. This data-centric approach leads to more informed decision-making and the ability to predict future trends, which is invaluable in an ever-competitive marketplace.
The rise of cloud technology has also been a game-changer for the local outsourcing industry. Cloud-based solutions provide the flexibility and scalability needed to adapt to fluctuating customer demands. With the cloud, BPOs can expand their service offerings and access the latest customer support tools without significant investments in infrastructure, thus reducing operational costs while still enhancing service delivery.
Moreover, the importance of cybersecurity in customer support cannot be overstated, and call centers are investing heavily in securing their digital channels. As customer interactions and transactions become increasingly digital, protecting sensitive information is paramount. Advanced security protocols, encryption, and compliance with international data protection laws ensure that customer trust is maintained.
The BPO industry in the Philippines is also focusing on the human element of customer support, recognizing that technology is most effective when complemented by human insight and empathy. Training programs are leveraging simulation and gamification technology to enhance agent skills, ensuring that they are well-prepared to deliver exceptional service in a technology-driven environment.
In addition to these technological advancements, the outsourcing sector is adopting an omnichannel approach to customer support. By ensuring that customers have a consistent and integrated experience across all platforms—whether speaking to a chatbot, interacting with an agent on a call, or engaging through social media—contact centers are delivering a cohesive brand experience that meets customers where they are.
The positive impact of advanced technology on customer support in the BPO industry is undeniable. From AI to data analytics, cloud computing, and cybersecurity, these technologies are collectively ensuring that customer support is not just more efficient but also more secure, personalized, and adaptable to the needs of a global clientele.
As technology continues to advance, the BPO industry in the Philippines stands ready to embrace new innovations, ensuring its place as a leader in delivering customer support that is both state-of-the-art and deeply human-centric. The transformation brought about by these technologies is not just changing customer support for the better; it's setting a new gold standard for the industry worldwide.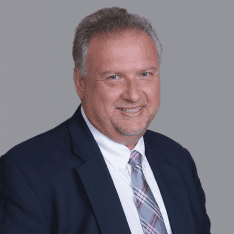 Co-CEO & CCO
US: 866-201-3370
AU: 1800-370-551
UK: 808-178-0977
j.maczynski@piton-global.com
Are you looking for an onshore, nearhsore, or offshore outsourcing solution? Don't know where to start? I am always happy to help.
Let's chat!
Best Regards,
John
Success in outsourcing isn't a matter of chance, but rather the result of a meticulously defined process, a formula that Fortune 500 companies have diligently honed over time. This rigor is a significant factor in the rarity of failures within these industry titans' outsourced programs.
Having spent over two decades partnering with and delivering Business Process Outsourcing (BPO) solutions to Fortune 500 clients, John possesses an in-depth understanding of this intricate process. His comprehensive approach incorporates an exhaustive assessment of outsourcing requirements, precise vendor sourcing, and a robust program management strategy.