In the Philippines, the BPO industry has long been synonymous with customer support. However, the face of this crucial service is changing rapidly, reflecting broader shifts in technology, consumer behavior, and business practices. As one of the world's leading outsourcing destinations, the Philippines is at the forefront of these changes, embracing new challenges and opportunities to redefine customer support.
The transformation within Philippine BPOs is multifaceted. Traditionally, the sector has been dominated by voice services, but there's a growing transition to non-voice, digital channels. The rise of social media, live chat, and AI-driven platforms is a testament to this shift. Philippine BPOs are expanding their offerings to meet customers where they are, be it on Twitter, Facebook, or company websites, providing support that's both immediate and accessible.
This shift is not just about platform diversity; it's also about service depth. The local BPO industry is moving beyond transactional support to more complex, consultative interactions. Agents are now becoming brand ambassadors and problem-solvers, trained in the nuances of the services they support. This evolution is in direct response to the increasing sophistication of customer needs and the demand for a more personalized, engaging service experience.
Another facet of the changing face of customer support in the Philippines is the integration of advanced analytics and big data. With these tools, BPOs can offer predictive support, identify patterns in customer behavior, and provide insights that businesses can use to enhance their offerings. It's a move from reactive to proactive customer service, where support anticipates needs and offers solutions before issues escalate.
Plus, the industry's approach to employee development is changing. Recognizing that the quality of customer support is only as good as the agents providing it, BPOs are investing more in training and career development. Programs focusing on soft skills, product knowledge, and emotional intelligence are becoming standard, aimed at equipping agents with the skills to handle increasingly complex and nuanced customer interactions.
The Philippine government's support has also been pivotal in adapting to these changes. With initiatives designed to upskill the workforce and make the country an even more attractive destination for high-value BPO services, the industry is well-supported to evolve and grow.
Despite these positive developments, challenges persist. The surge in automation and AI has prompted fears of job displacement. However, the Philippine outsourcing industry is demonstrating resilience and adaptability. There's a recognition that while bots can handle routine tasks, the human touch remains irreplaceable for more complex and sensitive customer interactions.
The BPO sector in the Philippines is witnessing a significant transformation in the realm of customer support. The industry is not just responding to change but actively shaping it, ensuring that the outsourcing space continues to be dynamic, competitive, and at the cutting edge of customer service innovation. As it embraces the changing face of customer support, the Philippines is setting new standards for the global BPO industry.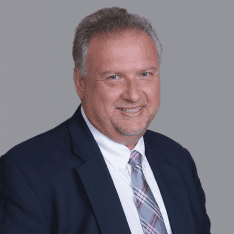 Co-CEO & CCO
US: 866-201-3370
AU: 1800-370-551
UK: 808-178-0977
j.maczynski@piton-global.com
Are you looking for an onshore, nearhsore, or offshore outsourcing solution? Don't know where to start? I am always happy to help.
Let's chat!
Best Regards,
John
Success in outsourcing isn't a matter of chance, but rather the result of a meticulously defined process, a formula that Fortune 500 companies have diligently honed over time. This rigor is a significant factor in the rarity of failures within these industry titans' outsourced programs.
Having spent over two decades partnering with and delivering Business Process Outsourcing (BPO) solutions to Fortune 500 clients, John possesses an in-depth understanding of this intricate process. His comprehensive approach incorporates an exhaustive assessment of outsourcing requirements, precise vendor sourcing, and a robust program management strategy.