When business leaders around the world contemplate the most strategic locations to outsource their business processes, the Philippines consistently rises to the forefront of their considerations. Over the years, the country has meticulously carved its niche in the realm of Business Process Outsourcing (BPO), specifically in the domain of contact centers.
The narrative of BPO to the Philippines is one of transformative growth. From humble beginnings as mere offshore voice support hubs, contact centers in the archipelago have metamorphosed into holistic customer experience sanctuaries, offering a comprehensive range of services. These span from traditional voice support to non-voice services such as email handling, chat support, social media management, and more.
But what truly sets the Philippines apart in this sphere? A multitude of factors contribute to its outsized influence in the world of contact center outsourcing. First, the nation boasts a large, skilled workforce with a natural affinity for the English language. The linguistic proficiency of Filipino agents is complemented by their neutral accent, making them particularly effective in catering to Western audiences. Moreover, Filipino culture inherently places a premium on empathy and warmth, creating a genuine connection in customer interactions.
Beyond the soft skills, the Southeast Asian outsourcing powerhouse has also demonstrated a commendable aptitude for integrating advanced technologies into its BPO operations. As the global business landscape undergoes rapid digital transformation, contact centers in the Philippines have embraced innovative tools and platforms, ensuring they remain at the cusp of modern customer service delivery. From CRM integrations to AI-driven chatbots and analytics, the nation's contact centers are in lockstep with the most advanced global standards.
The government and private sector have also played pivotal roles in ensuring the BPO industry's sustained growth. Strategic investments in infrastructure, training programs, and incentives have created an environment conducive for BPOs to flourish. Special Economic Zones dedicated to IT and BPO operations offer companies tax breaks and other perks, enhancing the attractiveness of setting up operations in the country.
Cost efficiency, while not the sole driver, remains a significant advantage. The country offers competitive rates without compromising on the quality of service delivery. This cost-benefit equilibrium has allowed businesses, from SMEs to Fortune 500 giants, to scale their operations, optimize costs, and deliver unparalleled customer experiences.
Yet, as the world of business evolves, so do the challenges and opportunities. With the rising demand for omnichannel support and the integration of newer technologies like AI and machine learning, the Philippines' contact centers are poised to further redefine their value proposition. The emphasis is shifting from transactional interactions to creating memorable customer experiences, and Filipino BPOs are leading the charge in this transformative journey.
The bottom line, the success of contact centers in the Philippines is a confluence of the nation's cultural ethos, technological adeptness, government support, and relentless pursuit of excellence. As the global business environment becomes even more interconnected and customer-centric, the role of Philippine BPOs, particularly its contact centers, will only grow more integral. The nation stands as a testament to how vision, dedication, and a commitment to excellence can elevate an entire industry to global prominence.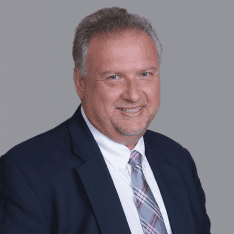 Co-CEO & CCO
US: 866-201-3370
AU: 1800-370-551
UK: 808-178-0977
j.maczynski@piton-global.com
Are you looking for an onshore, nearhsore, or offshore outsourcing solution? Don't know where to start? I am always happy to help.
Let's chat!
Best Regards,
John
Success in outsourcing isn't a matter of chance, but rather the result of a meticulously defined process, a formula that Fortune 500 companies have diligently honed over time. This rigor is a significant factor in the rarity of failures within these industry titans' outsourced programs.
Having spent over two decades partnering with and delivering Business Process Outsourcing (BPO) solutions to Fortune 500 clients, John possesses an in-depth understanding of this intricate process. His comprehensive approach incorporates an exhaustive assessment of outsourcing requirements, precise vendor sourcing, and a robust program management strategy.