With more than 1.3 million agents providing customer support for western nations, call centres in the Philippines have become a powerhouse for customer support and sales. Large conglomerates like Amazon, Google, Expedia, and Microsoft have been using Philippine call centres for decades, trusting them to deliver expert customer and back-office support for much less outlay than would be possible with a local workforce.
What are the Benefits of Using a Call Centre in the Philippines?
There are many advantages to using a contact centre in the Philippines, including:
Extended operating hours – Delivering around-the-clock customer service via a local workforce is cost prohibitive. A lower-cost workforce allows you to keep your call centre open for longer and deliver service at a time that's more convenient for your customers.
Business continuity – Staff holidays, sicknesses, and emergencies will have less of an impact on your day-to-day operations when part of your workforce is in another country.
Rapid scalability – Call centres in the Philippines can bring on more staff to handle increased capacity much faster than Australian enterprises can.
Cost savings – While other advantages deliver immense benefits, the main reason Australian businesses transfer processes offshore is the cost savings of between 50% and 70%.
Reduced administration – Contact centres in the Philippines are responsible for hiring and managing staff, which can significantly reduce your management workload.
Factors Powering Call Centre Growth in the Philippines
Many variables have influenced the rise of contact centres in the Philippines to become the number one choice for western companies needing to outsource their business processes.
English Proficiency
The most considerable influence comes down to communication. Without an elevated level of English proficiency, it's impossible to deliver adequate support to an English-speaking nation. The Filipino population's fluency rate is 97%, giving call centres a competitive edge over other countries when it comes to supplying affordable outsourcing.
Cultural Similarities
Filipinos growing up in urban centres and receiving a university education are deeply immersed in western culture from an early age. It's this cultural familiarity that further distinguishes contact centres in the Philippines from their competition, as they can quickly develop a rapport with their callers. Filipinos speak more like Americans than any other Asian nation, which gives them a unique advantage in providing exceptional customer service for the US and Australia.
Gain Access to an Educated, Highly Skilled Workforce
A highly skilled and educated workforce is another factor that's fuelling the growth of call centres. The government is aware of the impact the industry has on its GDP and supports it through tax incentives and education. As a result, contact centre employees are skilled personnel with university-level training.
Universities have no shortage of enthusiastic students to keep the industry supplied because call centres offer the most lucrative pay and working conditions of any industry in the country. As a result, there is a lot of competition for positions where the best and the brightest can set themselves up for a well-paying, secure career.
Similar Business Processes
Call centres in the Philippines understand their market and develop business processes that are remarkably similar to the western way of doing things. Most outsourcing providers deliberately focus on a particular industry and model their services to match what successful companies like Facebook and Microsoft are already doing.
In this way, the BPO companies streamline the process for onboarding new clients and have the staff with the necessary skills ready to go. Successful contact centres using these strategies are your best bet for delivering unmatched service to your clients.
Cost Savings
A solution that allows a company to provide exceptional customer service at around 50% of their usual costs is another compelling reason for companies to switch call centre outsourcing to the Philippines. The main reason it's possible is due to the dramatic wage differences and cost of living between the Philippines and Australia.
In 2018, the average salary for a Filipino contact centre employee was $12000 per year, which is much less than the average wage for an Australian worker. Companies that switch their customer service arrangements to a call centre in the Philippines stand to create significant cost savings through wages alone. However, they are also eliminating sick pay, holiday pay, training costs, and reducing the square footage, rent, and equipment they would need to support a local workforce.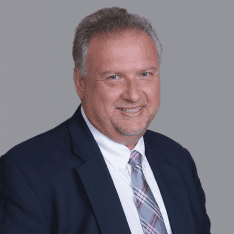 Co-CEO & CCO
US: 866-201-3370
AU: 1800-370-551
UK: 808-178-0977
j.maczynski@piton-global.com
Are you looking for an onshore, nearhsore, or offshore outsourcing solution? Don't know where to start? I am always happy to help.
Let's chat!
Best Regards,
John
Success in outsourcing isn't a matter of chance, but rather the result of a meticulously defined process, a formula that Fortune 500 companies have diligently honed over time. This rigor is a significant factor in the rarity of failures within these industry titans' outsourced programs.
Having spent over two decades partnering with and delivering Business Process Outsourcing (BPO) solutions to Fortune 500 clients, John possesses an in-depth understanding of this intricate process. His comprehensive approach incorporates an exhaustive assessment of outsourcing requirements, precise vendor sourcing, and a robust program management strategy.