How is AI being used in call centers?
Streamline data acquisition and processing
Replace IVR
Augment call center agent skills
Monitor team performance
Predict customer needs and behavior
The call center has not only become one of the busiest work locations in any part of the world, it has also been at the forefront of change and technological innovations in the workplace. In the Philippines, a call center is a place that utilizes the latest technologies in order to provide high-quality service to a diverse set of clientele, while also optimizing operations to perform at their best level.
One of these new technologies is artificial intelligence — an innovation that has taken different industries and businesses to new heights as well. Artificial intelligence has been known to streamline a great number of tasks and functions done in a workplace and help create a more efficient work environment. With that in mind, here is how artificial intelligence is used in call centers in the Philippines and around the world.
Streamline Data Acquisition and Processing
One of the benefits of employing an effective artificial intelligence system in a call center is the ability to create automated processes that help make work more efficient. A great example of a sector that has benefited from being automated by artificial intelligence is data acquisition and processing.
This is one of the most important elements of call center work. Data is constantly being updated and acquired from various customers and clients. The pieces of information gathered include contact details, addresses, email addresses, call logs, transaction histories, and even message logs. Recording, organizing, and processing all of this data can take a lot of time, which is why getting help from an artificial intelligence system makes the process faster, more efficient, and more accurate.
Managing data is one of the most challenging parts of working in a call center. Artificial intelligence systems offer the best solutions that would improve the process.
Replace IVR
Integrated Voice Response is a system that allows call center agents to create customized messages and streamline the communication process to make work more efficient. While this has become one of the more effective call center technologies, artificial intelligence will be able to create more diverse processes through machine learning and establish a customized set of presets that will cater to a diverse set of clientele and customers. This ensures that customers will be able to receive personalized and customized messages and receive proper responses to their inquiries and concerns.
Augmenting Call Center Agents
While the initial fear of a lot of people in the BPO industry is that artificial intelligence is a technology that will replace call center agents in the near future, that is not the case. Artificial intelligence makes use of a diverse set of commands and programs that allow it to respond to clients and customers accordingly, but the value of actual human interaction still cannot be understated. Human interaction is still important, as customers continue to prefer actual connection, as they would be able to get more personalized and detailed responses.
Rather than being a replacement, artificial intelligence can help call center agents by making certain processes much smoother, allowing agents to save time and do more. Having an AI system in place will only allow call center agents to work smarter, and find more solutions in a much more efficient fashion. When it comes to responses, AI will be able to help agents to provide better information on the fly, which will only benefit in customer retention.
Monitoring Team Performance
Another function that an artificial intelligence program would be able to perform in a call center is monitoring the performance of different teams and team leaders. Real-time speech analysis systems have recently been put into use in some call centers. These programs provide instant feedback and solutions while a phone call is in progress. This will allow call center agents to be able to perform quick adjustments that will help them respond more efficiently.
Predicting Customer Needs and Behavior
Artificial intelligence has the ability to make forecasts through a thorough analysis of various behaviors and trends, allowing them to create solutions that can be relayed to call center agents. This is helpful in business planning and strategy, as these forecasts can help give a better picture of what customers need, along with analyzing customer interaction in order to improve retention numbers.
The results could then be analyzed further to create more optimized solutions, allowing you to provide the best service to various customers and clients by being a few steps ahead of them.
Key Takeaway
Artificial intelligence is one of the world's most exciting emerging technologies. Its impact on improving work efficiency in different companies and industries has been significant. By implementing the same technology in a call center, operations will not only become more seamless, but it will also enhance the skills and maximize work the work efficiency of the call center agent.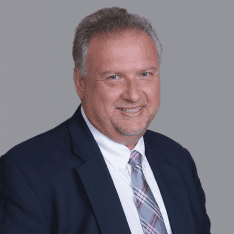 Co-CEO & CCO
US: 866-201-3370
AU: 1800-370-551
UK: 808-178-0977
j.maczynski@piton-global.com
Are you looking for an onshore, nearhsore, or offshore outsourcing solution? Don't know where to start? I am always happy to help.
Let's chat!
Best,
John.
Success in outsourcing isn't a matter of chance, but rather the result of a meticulously defined process, a formula that Fortune 500 companies have diligently honed over time. This rigor is a significant factor in the rarity of failures within these industry titans' outsourced programs.
Having spent over two decades partnering with and delivering Business Process Outsourcing (BPO) solutions to Fortune 500 clients, John possesses an in-depth understanding of this intricate process. His comprehensive approach incorporates an exhaustive assessment of outsourcing requirements, precise vendor sourcing, and a robust program management strategy.