The Philippines has been a major player in the BPO industry for more than two decades, with a focus on call center services. However, in recent years, the country has also emerged as a key player in the outsourcing industry, especially for online retailers. The country's growing role in this market is driven by a combination of factors, including its large pool of English-speaking workers, strong technology infrastructure, and government support.
One of the key advantages of the Philippine BPO industry for the e-commerce industry is its large pool of English-speaking workers. The country has a long history of providing call center services, and many Filipinos are fluent in English. This is important for the thriving industry, as many of these services are provided to customers in English-speaking countries. The nation's large pool of English-speaking workers provides a competitive advantage for retailers looking to outsource their customer service and back-office operations.
Another advantage of the Philippines is its cutting-edge technology infrastructure. The country has made significant investments in internet connectivity and data centers, which provide the necessary infrastructure for e-commerce and other digital retail operations. The Southeast Asian nation has a growing number of BPOs that specialize in retail-specific services such as order management, inventory management, and digital marketing.
The Philippine government has also played a role in the country's growing role in the BPO for the retail industry. The government has implemented policies and programs to support the BPO industry, including tax incentives, training programs, and infrastructure development. The government has recognized the importance of the outsourcing sector and has made efforts to promote the development of this industry.
Despite these advantages, the Philippines' BPO for the retail industry still faces some challenges. One major challenge is the high cost of electricity, which can make it difficult for companies to operate retail operations in the country.
The Philippines has emerged as a key player in the global BPO industry. The country's large pool of English-speaking workers, strong technology infrastructure, and government support have all contributed to its growth. The nation still faces some challenges, including high electricity costs and natural disasters. Despite these challenges, the country's outsourcing industry is expected to continue to grow over the next years, driven by the increasing demand for e-commerce support services. Outsourcing providers in the Philippines are now expanding their service offerings to include services such as visual merchandising, social media management, and website development to cater to the diverse needs of retail businesses. This diversification of services will further bolster the Philippines' position as a key player in BPO for the online retail industry.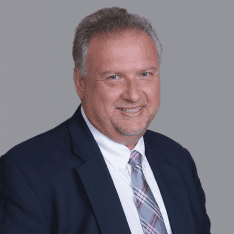 Co-CEO & CCO
US: 866-201-3370
AU: 1800-370-551
UK: 808-178-0977
j.maczynski@piton-global.com
Are you looking for an onshore, nearhsore, or offshore outsourcing solution? Don't know where to start? I am always happy to help.
Let's chat!
Best,
John.
Success in outsourcing isn't a matter of chance, but rather the result of a meticulously defined process, a formula that Fortune 500 companies have diligently honed over time. This rigor is a significant factor in the rarity of failures within these industry titans' outsourced programs.
Having spent over two decades partnering with and delivering Business Process Outsourcing (BPO) solutions to Fortune 500 clients, John possesses an in-depth understanding of this intricate process. His comprehensive approach incorporates an exhaustive assessment of outsourcing requirements, precise vendor sourcing, and a robust program management strategy.