Outsourcing your contact center to the Philippines is a smart business decision that can greatly improve your customer service and support while saving on labor costs. With a highly skilled and educated workforce, advanced technology, and a culture that values customer service, the country is the ideal location for outsourcing your call center.
One of the biggest advantages of business process outsourcing to the Philippines is cost savings. The cost of labor is significantly lower compared to other countries, which means you can get the same level of service for a fraction of the price. This cost-competitive advantage makes the Southeast Asian nation an attractive location for outsourcing call centers.
The Asian BPO powerhouse boasts a highly skilled and educated workforce, making it an ideal location for outsourcing customer service operations. The country has a large pool of English-speaking professionals, and the government has made it a priority to invest in the education and training of its citizens. This results in an exceptional quality of service that your customers will appreciate. With a culture that values customer service, your customers will have a positive experience with Philippine-based call center agents.
The Philippines also has a strong Western influence and a culture that values customer service. This makes it easy for customer care representatives to understand and connect with customers from Western countries. This cultural compatibility allows for effective communication and understanding between agents and customers, which results in a better customer experience.
Outsourcing also allows for flexibility and scalability. As your business needs change, you can easily scale your operations up or down quickly and easily. This flexibility allows for efficient operations and an ability to respond to changes in demand.
The Philippines also has a well-developed infrastructure and is home to numerous modern call centers equipped with the latest technology. This means that your outsourced operation will have access to the tools and resources needed to provide top-notch service to your customers. With advanced technology, your customers will have a seamless experience, and your business will be able to handle more calls and interactions.
Migrating your contact center requirements to the Philippines is a sound business decision. With cost savings, quality of service, cultural compatibility, flexibility and scalability, and advanced technology, the country is the ideal location for outsourcing your customer support operations. This decision not only benefits your business but also contributes to the country's economic growth. Take advantage of the Philippines' cost-competitive advantage and highly skilled workforce, and elevate your customer service to a whole new level.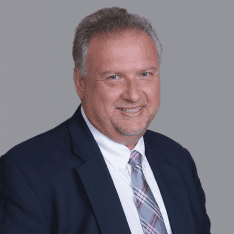 Co-CEO & CCO
US: 866-201-3370
AU: 1800-370-551
UK: 808-178-0977
j.maczynski@piton-global.com
Are you looking for an onshore, nearhsore, or offshore outsourcing solution? Don't know where to start? I am always happy to help.
Let's chat!
Best,
John.
Success in outsourcing isn't a matter of chance, but rather the result of a meticulously defined process, a formula that Fortune 500 companies have diligently honed over time. This rigor is a significant factor in the rarity of failures within these industry titans' outsourced programs.
Having spent over two decades partnering with and delivering Business Process Outsourcing (BPO) solutions to Fortune 500 clients, John possesses an in-depth understanding of this intricate process. His comprehensive approach incorporates an exhaustive assessment of outsourcing requirements, precise vendor sourcing, and a robust program management strategy.