When deciding to outsource business processes to a third-party provider, it can be important to examine the corporate culture of the provider. A strong, positive corporate culture can translate into better results and lower risk for the outsourcing client. In this article, we'll explore the reasons why examining the corporate culture of a business process outsourcing (BPO) provider can be important when making an outsourcing decision.
Corporate culture is an important factor in the overall success of a company. A BPO provider with a strong, positive corporate culture is likely to be more innovative, collaborative, and focused on customer satisfaction than one with a weaker culture. This can translate into better results for the outsourcing client.
Corporate culture can affect the way that a BPO provider treats its employees. A BPO provider with a strong commitment to diversity, inclusion, and employee development is likely to attract and retain top talent, which can in turn lead to better performance and results.
A BPO provider's corporate culture can impact the level of risk associated with outsourcing. A BPO provider with a strong ethical culture and a commitment to compliance is less likely to engage in activities that could potentially harm the outsourcing client's reputation or expose it to legal liabilities.
Examining the corporate culture of a BPO provider can help outsourcing clients make informed decisions about which provider is the best fit for their needs and goals.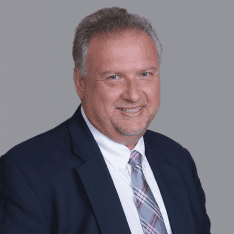 Co-CEO & CCO
US: 866-201-3370
AU: 1800-370-551
UK: 808-178-0977
j.maczynski@piton-global.com
Are you looking for an onshore, nearhsore, or offshore outsourcing solution? Don't know where to start? I am always happy to help.
Let's chat!
Best,
John.
Success in outsourcing isn't a matter of chance, but rather the result of a meticulously defined process, a formula that Fortune 500 companies have diligently honed over time. This rigor is a significant factor in the rarity of failures within these industry titans' outsourced programs.
Having spent over two decades partnering with and delivering Business Process Outsourcing (BPO) solutions to Fortune 500 clients, John possesses an in-depth understanding of this intricate process. His comprehensive approach incorporates an exhaustive assessment of outsourcing requirements, precise vendor sourcing, and a robust program management strategy.