In fact, due to the rapid growth of the Call Center industry, you can find Call Centers in quiet a few different places in the Philippines, but the majority of them are located in the national capital of Manila. The BPO (Business Process Outsourcing) industry is still growing rapidly in the Philippines, but there are several good reasons why the biggest and the best Contact Centers in the Philippines tend to favor Manila.
The first reason BPOs in the Philippines tend to favor Manila is because that's where the biggest and best labor market is. Manila not only has the largest general population but it also has the largest number of universities. Those new grads are prime candidates of the multiple opportunities offered by outsourcing providers in the Philippines.
These new grads are looking to recoup the cost of their education. They've just been taught what business is all about and now they want to make some money. Since revenue ultimately comes from the US (where all the money is…..they think!), the wages in Contact Centers in the Philippines tend to be well above the national average even though they're still 30%-60% below rates for comparable skills in the US.
Another reason why young people tend to migrate to Manila is that Manila is where the greatest opportunity for social life is. The Philippines is a beautiful place, but 'beauty' isn't always what young people just starting out their career are looking for.
Actually, it's common knowledge that the larger companies in the Philippines offer amazing social programs. Employees have game rooms, sports days, special tickets to local events…..benefits well beyond what people twice their age in other companies get in other companies.
There is yet another reason why Call Centers in the Philippines tend to congregate around Manila. The reason is that it's the city that has the best communications infrastructure for the high-tech requirements of a BPO.
Actually, within Manila, there are three primary areas where all the outsourcing providers are located. Those areas are Makati, Ortigas, and Pasig City. The Philippines government has enacted special incentives to encourage Contact Center development in these areas of the city. These areas are extremely 'built up' regarding infrastructure…..high capacity power lines, communication trucks, internet support. The Call Center industry is that important to the government.
There are firms in the Philippines that are located in areas outside of Manila. Another major hub for BPOs in the Philippines is Cebu. Cebu is the Philippines second largest city and does have a small but growing Call Center sector.
Beyond Manila and Cebu, you only find much smaller call centers. Most of these are very small and offer nowhere near the level of service, sophistication, and stability regarding technology and management that the call centers of Manila and (to some degree) Cebu.
If you're considering using the services of an outsourcing provider in the Philippines, there's little reason you should consider going outside the bounds of Manila itself. There's lots of room for growth of the industry within the boundaries of Manila.
If you should ever come to the Philippines to tour your Call Center, it'll be a lot easier to get in and out of Manila than any other city in the Philippines. Plus, if you'll be contracting your first ever Call Center in the Philippines, you'll feel a lot more confident knowing that you're dealing with the crème-of-the-crop by sticking to Manila-based companies.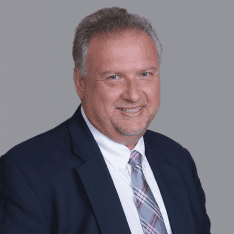 Co-CEO & CCO
US: 866-201-3370
AU: 1800-370-551
UK: 808-178-0977
j.maczynski@piton-global.com
Are you looking for an onshore, nearhsore, or offshore outsourcing solution? Don't know where to start? I am always happy to help.
Let's chat!
Best,
John.
Success in outsourcing isn't a matter of chance, but rather the result of a meticulously defined process, a formula that Fortune 500 companies have diligently honed over time. This rigor is a significant factor in the rarity of failures within these industry titans' outsourced programs.
Having spent over two decades partnering with and delivering Business Process Outsourcing (BPO) solutions to Fortune 500 clients, John possesses an in-depth understanding of this intricate process. His comprehensive approach incorporates an exhaustive assessment of outsourcing requirements, precise vendor sourcing, and a robust program management strategy.