Onshore contact center outsourcing refers to outsourcing services to a company located within the same country. Here are the top 10 advantages of onshore call center outsourcing:
Cultural compatibility: Onshore outsourcing can minimize cultural differences and ensure that there is a shared understanding of business practices and customer expectations.
Ease of communication: Onshore outsourcing can make it easier to communicate with the outsourced team, as there is no need to account for language barriers or time zone differences.
Legal and regulatory compliance: Onshore outsourcing can make it easier to ensure compliance with local laws and regulations.
Improved customer service: Onshore outsourcing can lead to improved customer service, as the outsourced team will have a better understanding of local customer needs and preferences.
Access to skilled labor: Onshore outsourcing can allow companies to tap into skilled labor pools that may not be available locally.
Cost savings: While onshore outsourcing may not offer the same level of cost savings as offshore outsourcing, it can still provide some cost benefits compared to maintaining an in-house call center.
Enhanced security: Onshore outsourcing can offer enhanced security, as companies can more easily implement security protocols and comply with data protection regulations.
Improved flexibility and scalability: Onshore outsourcing can allow companies to easily scale operations up or down as needed.
Enhanced quality control: Onshore outsourcing can allow companies to more easily monitor and control the quality of call center services.
Improved business continuity: Onshore outsourcing can help ensure business continuity in the event of unexpected disruptions, such as natural disasters or pandemics.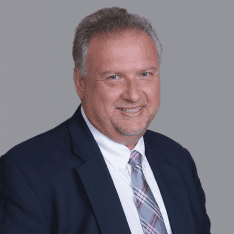 Co-CEO & CCO
US: 866-201-3370
AU: 1800-370-551
UK: 808-178-0977
j.maczynski@piton-global.com
Are you looking for an onshore, nearhsore, or offshore outsourcing solution? Don't know where to start? I am always happy to help.
Let's chat!
Best,
John.
Success in outsourcing isn't a matter of chance, but rather the result of a meticulously defined process, a formula that Fortune 500 companies have diligently honed over time. This rigor is a significant factor in the rarity of failures within these industry titans' outsourced programs.
Having spent over two decades partnering with and delivering Business Process Outsourcing (BPO) solutions to Fortune 500 clients, John possesses an in-depth understanding of this intricate process. His comprehensive approach incorporates an exhaustive assessment of outsourcing requirements, precise vendor sourcing, and a robust program management strategy.