There are several countries that are popular destinations for nearshore business process outsourcing (BPO) for US-based companies. These countries are often chosen due to their proximity to the US, as well as their cultural similarities, bilingual language capabilities, and favorable business environments. Some popular nearshore BPO destinations include:
Canada is a popular nearshore BPO destination for US-based companies due to its close proximity and cultural similarities. The country has a highly educated and skilled workforce, and it is known for its strong legal and regulatory framework.
Mexico is another popular destination for US-based companies, particularly for companies in the southern US. The country has a large and growing economy, and it offers access to a skilled and English- and Spanish-speaking workforce.
Costa Rica is a popular location for nearshore outsourcing due to its strong telecommunications infrastructure, political stability, and well-educated workforce. The country has a strong service sector and has attracted a number of international BPO companies.
Several Caribbean countries, such as Costa Rica, Jamaica, and the Dominican Republic, are popular outsourcing hubs for companies due to their proximity to the US, as well as their cultural similarities and English- and Spanish-speaking speaking populations.
It's important for companies to carefully evaluate the potential advantages and disadvantages of different nearshore BPO destinations, and to choose the option that best aligns with their specific needs and goals. Factors to consider may include the cost and availability of labor, the quality of telecommunications infrastructure, and the stability and predictability of the local business environment.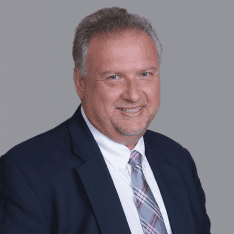 Co-CEO & CCO
US: 866-201-3370
AU: 1800-370-551
UK: 808-178-0977
j.maczynski@piton-global.com
Are you looking for an onshore, nearhsore, or offshore outsourcing solution? Don't know where to start? I am always happy to help.
Let's chat!
Best,
John.
Success in outsourcing isn't a matter of chance, but rather the result of a meticulously defined process, a formula that Fortune 500 companies have diligently honed over time. This rigor is a significant factor in the rarity of failures within these industry titans' outsourced programs.
Having spent over two decades partnering with and delivering Business Process Outsourcing (BPO) solutions to Fortune 500 clients, John possesses an in-depth understanding of this intricate process. His comprehensive approach incorporates an exhaustive assessment of outsourcing requirements, precise vendor sourcing, and a robust program management strategy.