What are the ways to motivate call center staff and boost morale?
1. Celebrate agent success and accomplishments
2. Facilitate internal growth
3. Keep the office clean and tidy
Oftentimes, the work in Philippine call centers can be physically and mentally draining to their workforce. This why making sure that your staff is motivated through the length of their stay in the call center is vital in making sure that they stay productive and efficient. This is the job and the wish of every team-centric manager out there.
Of course, you would want the best for everyone—both for your agents, and the whole company. Remember that success comes from both extremities. The higher management should do everything they can to help out the bottom of the line to perform to the best of their abilities. At the same time, the main workforce should do all they can to drive the business to new heights under the leadership of the management.
Without synergistic operations, a business is doomed to fail. As part of the management, it's your job to ensure that your team will stay motivated and happy with their job. Here are a few ways to do so.
Celebrate Agent Success and Accomplishments
The life of agents can be undeniably monotonous. They come to work, sit on their cubicle and answer or call customers for 8 hours, and go home, repeating the cycle the next day. This can easily demotivate people, especially if it stays like this for a long time.
One thing that you can do for the team is to celebrate the things that your agents achieve. Did someone get their quota early on this month? Then congratulate them and/or provide them with extra incentives!
Remember that people are empowered when they're praised for what they do. It serves as confirmation that what they're doing is right and has a larger purpose than simply talking to people on the phone.
You can even make this an active engagement with customers by using customer surveys and feedback mechanisms. Provide incentives to agents that have received the best feedback. When they see that you actively look into feedback and that there are rewards for reliability, then it will definitely lead to most, if not all, of your agents being more motivated to do better than before!
Facilitate Internal Growth
Nothing's more demotivating than seeing someone getting hired for a higher position than you. Companies that do this may think it's the best solution to empowering the team, but in reality, it can actually do more harm than good, especially if your own employees are all hungry for career growth and personal development.
When your agents see that there's no room to grow in your company, then their desire to excel and work hard falls off. By promoting from within, it will help retain excellent performers and is the best way to show agents that you recognize and appreciate the time and hard work that they put into their work.
Be sure to incorporate a career development plan in your company.
This way, your employees will have a clear idea of where they are headed. When your employees know what they will become as they stay longer in the company, then they will be more likely to stay and prove themselves until they reach what they want to be!
Keep the Office Clean and Tidy
Make sure that your employees are provided with a space that in itself already acts as a motivating factor. To be more specific, a workplace that is clean and bright—one that exudes a happy environment will more likely to help motivate your employees.
Your employees are human as well. When placed somewhere that's not fit for them, they'll automatically detest the place. The same goes for where they go to work. If they don't like the environment, or if it's a completely unsanitary area—with no reason of being that unsanitary—then they'd probably motivated to get out, instead of being motivated to do great at work.
Keep your office as clean and orderly as possible. Yes, your employees might be the reason why some parts of the office are disorderly, but they will learn soon enough that by keeping their desks and area clean, they will be more motivated and engaged in their work!
Key Takeaway
Employee motivation is quite a broad topic. The list for factors that affect it is very long, but some top factors are the ones mentioned above. For you to make sure that your workforce is as motivated as you are in bringing success to your team, then you should do all the appropriate measures to keep them enjoying what they do.
If you are thinking of outsourcing call center services, then these are the things that you have to keep in mind. Ultimately, this will generate results in the long-run which will prove to be optimal for your company and your agents as well.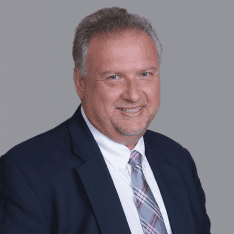 Co-CEO & CCO
US: 866-201-3370
AU: 1800-370-551
UK: 808-178-0977
j.maczynski@piton-global.com
Are you looking for an onshore, nearhsore, or offshore outsourcing solution? Don't know where to start? I am always happy to help.
Let's chat!
Best,
John.
Success in outsourcing isn't a matter of chance, but rather the result of a meticulously defined process, a formula that Fortune 500 companies have diligently honed over time. This rigor is a significant factor in the rarity of failures within these industry titans' outsourced programs.
Having spent over two decades partnering with and delivering Business Process Outsourcing (BPO) solutions to Fortune 500 clients, John possesses an in-depth understanding of this intricate process. His comprehensive approach incorporates an exhaustive assessment of outsourcing requirements, precise vendor sourcing, and a robust program management strategy.