---
In the continually evolving world of business, recruitment process outsourcing (RPO) in the Philippines has become a vital tool for companies looking to stay competitive and adapt to change. The providers offer a range of services, including sourcing, screening, and interviewing candidates. These services allow companies to access the best talent, reduce costs, and improve their staffing efficiency.
One of the key processes the Philippine outsourcing providers use to attract the most promising applicants is employer branding and recruitment marketing. These strategies help companies to establish and promote their brand as an employer of choice, which in turn attracts the best candidates. This is especially important in the retail industry, where competition for top talent can be fierce.
For example, RPO providers can develop and execute social media campaigns that target specific job markets and candidate pools. This allows companies to increase their visibility and reach the strongest potential hires. Additionally, the outsourcing providers can manage company career websites and job portals, ensuring that they are up-to-date and visually appealing to potential applicants. This improves the candidate experience and enhances the company's employer brand. Another example of employer branding and recruitment marketing is the use of virtual recruiting events, webinars, and other online platforms to engage with potential candidates and build relationships. This helps to create a sense of community and connect with job-seekers on a deeper level, allowing companies to stand out in the crowded job market and improve their chances of attracting the finest talent.
Why outsource this service to the Philippines? It offers a number of benefits including a strong education system, cultural alignment with major markets such as the US and Canada, and proximity to Asia-Pacific markets. The providers have a wealth of experience and expertise in recruitment, providing high-quality services such as sourcing, screening, and interviewing candidates, as well as employer branding and recruitment marketing strategies. Additionally, the country's outsourcing providers typically offer round-the-clock service, eliminating time-zone conflicts. The Philippines has been evolving into an outsourcing powerhouse over the past two decades, and it is today an ideal location to outsource recruiting and staffing processes. This enables companies to concentrate on their core business operations while still having access to top-tier talent.
According to research and consulting firm A.T. Kearney, providers in the Philippines offer a number of advantages to companies looking to outsource their recruitment services. These advantages include access to a highly skilled and English-speaking workforce, cost savings, and world-class service. One Kearney report notes, "The service providers in the country offer a cost-effective and efficient way for companies to access a pool of competent HR professionals, as well as establish and promote their brand as an employer of choice, which can lead to improvements in recruitment processes and overall business performance."
Retail giants like Walmart and Target have been utilizing the services of providers in the country for their recruitment needs. The companies have outsourced several staffing processes such as sourcing, screening, interviewing, and employer branding. These companies have significantly reduced their recruitment costs while also improving their hiring efficiency and reputation as employers. Outsourcing this function frees them to focus on their core business operations while still being confident of attracting and recruiting the best talent globally.
In the retail sector, especially, employer branding and recruitment marketing are crucial to ensuring that companies can attract and retain qualified workers. The outsourcing providers market the employers as part of their highly targeted recruitment services and reflect their familiarity with the specific needs of retail companies.
Outsourcing recruitment process services to the Philippines is a valuable asset for retail companies looking to optimize their talent management strategies. The county offers a wide range of benefits including a highly educated and English-speaking workforce, cost savings, cultural alignment, proximity to major markets, and improved efficiency. Additionally, the use of employer branding and recruitment marketing, alongside traditional recruitment services such as sourcing, screening, and interviewing, allows companies to make data-driven decisions and optimize their recruitment efforts. Leading research firms recognize the benefits of this service, and experts can guide companies in navigating the landscape and securing the best talent for their organizations.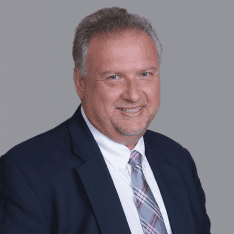 Co-CEO & CCO
US: 866-201-3370
AU: 1800-370-551
UK: 808-178-0977
j.maczynski@piton-global.com
Are you looking for an onshore, nearhsore, or offshore outsourcing solution? Don't know where to start? I am always happy to help.
Let's chat!
Best,
John.
Success in outsourcing isn't a matter of chance, but rather the result of a meticulously defined process, a formula that Fortune 500 companies have diligently honed over time. This rigor is a significant factor in the rarity of failures within these industry titans' outsourced programs.
Having spent over two decades partnering with and delivering Business Process Outsourcing (BPO) solutions to Fortune 500 clients, John possesses an in-depth understanding of this intricate process. His comprehensive approach incorporates an exhaustive assessment of outsourcing requirements, precise vendor sourcing, and a robust program management strategy.