Traveltech Outsourcing India: Pioneering the Evolution of the Global Travel Industry
India, a country synonymous with architectural marvels, diverse cultures, and innovative tech ecosystems, has become a lynchpin in the evolution of the travel technology (traveltech) sector. As the world of travel undergoes rapid digitization, the nation is demonstrating its prowess in offering cutting-edge outsourcing solutions tailored to the dynamic needs of this industry.
The dawn of traveltech in the South Asian counrty is closely intertwined with the country's broader IT boom in the 90s and early 2000s. With an influx of global technology giants establishing their bases here, the nation became a crucible of innovation, research, and development. Sensing the growing significance of technology in the travel domain, several enterprising businesses and startups embarked on creating niche solutions that catered specifically to the travel and hospitality sectors.
One of the cardinal strengths underpinning India's rise in the Traveltech outsourcing arena is its vast talent pool. India boasts a robust educational ecosystem, producing a steady stream of IT professionals well-versed in advanced programming languages, artificial intelligence, machine learning, and data analytics. This skilled workforce, combined with a deep understanding of the travel sector, enables the creation of bespoke software solutions ranging from reservation systems and customer relationship management platforms to virtual reality tours and AI-driven travel bots.
The nation's geostrategic position offers a dual advantage. The nation's timezone facilitates round-the-clock support for global clients, ensuring seamless operations. Simultaneously, its proximity to key Asian and Middle Eastern travel markets provides insights into emerging travel trends and consumer behaviors, essential for developing relevant Traveltech tools.
Collaboration remains a cornerstone of Traveltech outsourcing in India. Rather than adopting a one-size-fits-all approach, companies here focus on understanding the distinct requirements of each client. Whether it's a global airline aiming to revamp its booking system, a boutique hotel chain seeking a dynamic pricing tool, or a travel agency desiring a comprehensive CRM solution, the country's traveltech providers are equipped to deliver.
The journey hasn't been without challenges. As the realm of traveltech expands, concerns surrounding data security, system compatibility, and real-time updates become paramount. Recognizing these complexities, Indian firms invest heavily in research, cybersecurity protocols, and continuous training. This commitment ensures that their offerings are not only innovative but also secure, reliable, and in sync with the ever-evolving travel landscape.
Looking ahead, the potential for traveltech outsourcing is boundless. With emerging technologies such as blockchain, augmented reality, and the Internet of Things (IoT) poised to redefine travel experiences, Indian companies are already laying the groundwork. Strategic investments in R&D, partnerships with global tech leaders, and an unwavering focus on customer-centricity suggest a bright future.
Traveltech outsourcing to India encapsulates the country's ethos of blending traditional hospitality with modern technological expertise. By leveraging its strengths and addressing challenges head-on, India is set to retain its position as a global Traveltech powerhouse, ushering in a new era of enriched travel experiences for consumers worldwide.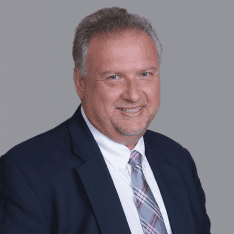 Co-CEO & CCO
US: 866-201-3370
AU: 1800-370-551
UK: 808-178-0977
j.maczynski@piton-global.com
Are you looking for an onshore, nearhsore, or offshore outsourcing solution? Don't know where to start? I am always happy to help.
Let's chat!
Best Regards,
John
Success in outsourcing isn't a matter of chance, but rather the result of a meticulously defined process, a formula that Fortune 500 companies have diligently honed over time. This rigor is a significant factor in the rarity of failures within these industry titans' outsourced programs.
Having spent over two decades partnering with and delivering Business Process Outsourcing (BPO) solutions to Fortune 500 clients, John possesses an in-depth understanding of this intricate process. His comprehensive approach incorporates an exhaustive assessment of outsourcing requirements, precise vendor sourcing, and a robust program management strategy.