The amalgamation of technology and travel, known as 'traveltech', is rapidly transforming the way we explore and experience the world. At the heart of this transformation is the Philippines, a nation known not only for its mesmerizing travel destinations but also for its burgeoning BPO (Business Process Outsourcing) sector specializing in traveltech solutions.
The Philippines, as a hub of travel tech BPO, offers a myriad of services that cater to airlines, hotel chains, travel agencies, and even emerging startups. Given the country's own vibrant travel culture and tourism-centric economy, it possesses a unique blend of technological prowess and a deep understanding of the travel industry's nuances.
One significant offering by BPOs is customer service solutions tailored for the travel sector. With the complexities involved in trip planning, ticketing, bookings, and itinerary changes, travel companies require robust 24/7 support. Fluent in English and culturally adept, Filipino customer service representatives stand out in providing empathetic and efficient solutions to travelers from various parts of the world.
Beyond customer service, the rise of online travel agencies and platforms has created a demand for back-end support and data management. Local BPOs play a pivotal role in managing the vast and varied datasets of hotels, flights, car rentals, and holiday packages, ensuring that platforms operate seamlessly and offer real-time data to users.
Further, with the integration of AI and machine learning into travel platforms, there's a growing need for data annotation and algorithm training. The Philippines, with its skilled workforce, is aiding in refining these algorithms, which power chatbots, recommendation engines, and predictive analytics tools, making personalized travel planning a reality.
As travel becomes more experiential, there's a growing demand for content creation, from writing engaging travelogues to managing social media profiles of travel brands. Here again, the Southeast Asian nation, with its pool of talented writers and social media managers, caters to the global need for travel content that resonates with audiences.
The journey is not without challenges. With the increasing emphasis on real-time solutions, ensuring uptime and rapid response is crucial. Moreover, data security and privacy, given the sensitive nature of travel-related information, remain at the forefront of operational priorities. Recognizing these challenges, BPOs invest heavily in infrastructure, training, and security protocols, ensuring they remain reliable partners in the Traveltech landscape.
The Philippines, with its unique blend of tech expertise and a deep-rooted understanding of travel, is positioned as a global leader in Traveltech BPO. As technology continues to redefine travel, the country's BPO sector is set to play an even more significant role, shaping and enhancing the travel experiences of millions worldwide.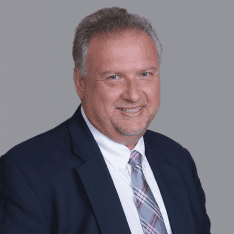 Co-CEO & CCO
US: 866-201-3370
AU: 1800-370-551
UK: 808-178-0977
j.maczynski@piton-global.com
Are you looking for an onshore, nearhsore, or offshore outsourcing solution? Don't know where to start? I am always happy to help.
Let's chat!
Best Regards,
John
Success in outsourcing isn't a matter of chance, but rather the result of a meticulously defined process, a formula that Fortune 500 companies have diligently honed over time. This rigor is a significant factor in the rarity of failures within these industry titans' outsourced programs.
Having spent over two decades partnering with and delivering Business Process Outsourcing (BPO) solutions to Fortune 500 clients, John possesses an in-depth understanding of this intricate process. His comprehensive approach incorporates an exhaustive assessment of outsourcing requirements, precise vendor sourcing, and a robust program management strategy.