Traveltech BPO India: Revolutionizing the Global Tourism Industry Through Innovation and Expertise
In an age of digital transformation, the travel industry is witnessing a profound metamorphosis. Today's travelers demand swift, seamless, and personalized experiences. To meet these intricate requirements, many global travel enterprises are turning to an emerging stronghold: Traveltech Business Process Outsourcing (BPO) in India.
The country's emergence as a premier hub for Traveltech BPO isn't serendipitous. The nation has strategically positioned itself at the confluence of technology, talent, and tradition, offering unique advantages to the global travel industry.
One of India's premier offerings is its vast reservoir of skilled professionals. With a demographic dominated by a youthful, educated, and tech-savvy populace, India presents a workforce that's not only vast in number but also astoundingly competent. These professionals are adept at navigating the intricacies of the travel domain, from ticketing and reservations to customer support and back-end operations.
Technology sits at the core of India's BPO value proposition. Recognizing the evolving demands of the modern traveler, Indian BPOs are integrating state-of-the-art tech solutions. Whether it's AI-powered chatbots for instant query resolution, blockchain for secure transactions, or big data analytics to tailor travel packages, local firms are at the forefront of travel technology innovation.
Cost-effectiveness remains one of India's signature advantages. By outsourcing their tech-driven processes to India, travel enterprises can reap substantial savings without sacrificing service quality. This blend of affordability and excellence makes the country an irresistible choice for global travel businesses.
Security, especially in the digital domain, is a critical concern for the travel industry. Indian BPOs are ahead of the curve in this regard, implementing stringent data protection measures and regularly updating their cybersecurity protocols. Compliance with international standards ensures that traveler data remains uncompromised.
The synergy between the nation's policies and the industry's aspirations has given India a competitive edge. The Indian government's proactive measures, such as building IT parks, facilitating skill development, and promoting startups, have sculpted a conducive ecosystem for the travel technology outsourcing sector.
It's worth noting that the nation's intrinsic connection with travel—given its rich cultural heritage and tourism appeal—infuses the industry with an innate understanding of traveler needs and preferences. This unique perspective, combined with technical prowess, positions India's Traveltech BPO sector as a comprehensive solution provider.
India's Traveltech BPO offerings are much more than mere transactional processes; they represent a holistic approach to redefining the travel experience. As the global travel landscape evolves, driven by technological advancements and shifting consumer preferences, India is poised to play a pivotal role in shaping the industry's future. For travel enterprises eyeing growth, agility, and technological leadership, India's Traveltech BPO industry emerges as the ideal partner, blending tradition with innovation in perfect harmony.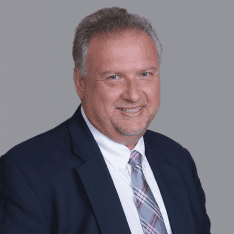 Co-CEO & CCO
US: 866-201-3370
AU: 1800-370-551
UK: 808-178-0977
j.maczynski@piton-global.com
Are you looking for an onshore, nearhsore, or offshore outsourcing solution? Don't know where to start? I am always happy to help.
Let's chat!
Best Regards,
John
Success in outsourcing isn't a matter of chance, but rather the result of a meticulously defined process, a formula that Fortune 500 companies have diligently honed over time. This rigor is a significant factor in the rarity of failures within these industry titans' outsourced programs.
Having spent over two decades partnering with and delivering Business Process Outsourcing (BPO) solutions to Fortune 500 clients, John possesses an in-depth understanding of this intricate process. His comprehensive approach incorporates an exhaustive assessment of outsourcing requirements, precise vendor sourcing, and a robust program management strategy.