The travel and tourism industry, forever transformed by technological innovation, has found a strong ally in the Philippine traveltech BPO sector. With a blend of tech-savviness and customer service expertise, the Philippines is navigating the future of travel by providing comprehensive support that powers the seamless functioning of travel businesses globally.
The Southeast Asian nation boasts a workforce that is both tech-literate and deeply ingrained with a culture of hospitality—an ideal combination for the traveltech industry. Filipino professionals are adept at using advanced reservation systems, managing customer itineraries, handling booking inquiries, and providing round-the-clock support, all while ensuring a personalized touch that is paramount in the travel sector.
Traveltech BPO services in the country go beyond routine bookings and inquiries. These include comprehensive fare calculations, ticketing services, loyalty program management, and multilingual customer support, catering to a global clientele. The workforce's fluency in English and familiarity with various cultural nuances enable them to deliver services that resonate with travelers from diverse backgrounds.
In the competitive landscape of travel technology, the Philippines offers a cost-effective alternative for travel businesses seeking to optimize their expenditure without compromising service quality. The strategic economic positioning of the country allows for significant operational savings, which travel companies can reinvest into enhancing their offerings or expanding their market presence.
Technological prowess is at the forefront of traveltech BPO to the Philippines. The industry harnesses cutting-edge software and platforms, including Global Distribution Systems (GDS) and Customer Relationship Management (CRM) tools, to provide efficient and reliable services. Investments in automation and data analytics enable these outsourcing providers to deliver insights that help travel businesses tailor their offerings to the evolving preferences of travelers.
Government initiatives have been critical in shaping the growth trajectory of the traveltech BPO sector in the Philippines. Recognizing the sector's potential in bolstering the economy, the government has implemented policies that support the industry's development. These include the enhancement of ICT infrastructure, the promotion of STEM education, and the provision of incentives for foreign investors.
The resilience of traveltech BPO firms is evident in their response to the travel industry's challenges, particularly those posed by the COVID-19 pandemic. They have showcased remarkable flexibility by adapting their services to the changing travel regulations and customer concerns, thereby ensuring uninterrupted support for their global partners.
As the travel industry embarks on a path to recovery and innovation, the BPO sector is set to play an increasingly significant role. The industry is continuously upskilling its workforce and embracing the latest technologies to cater to the digital transformation of travel. With the rise of mobile platforms, virtual travel experiences, and personalized travel solutions, the Philippines is ready to meet the demands of the modern traveler.
Traveltech BPO to the Philippines represents a vibrant and future-ready sector that is integral to the global travel industry. By combining technological expertise with exceptional customer service, cost efficiency, and a supportive business environment, the Philippines is well-equipped to help travel businesses soar to new heights. As it continues to evolve with the fast-paced changes in travel technology, the BPO sector is poised to become an indispensable partner for travel companies worldwide.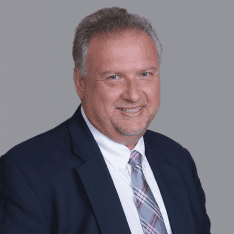 Co-CEO & CCO
US: 866-201-3370
AU: 1800-370-551
UK: 808-178-0977
j.maczynski@piton-global.com
Are you looking for an onshore, nearhsore, or offshore outsourcing solution? Don't know where to start? I am always happy to help.
Let's chat!
Best Regards,
John
Success in outsourcing isn't a matter of chance, but rather the result of a meticulously defined process, a formula that Fortune 500 companies have diligently honed over time. This rigor is a significant factor in the rarity of failures within these industry titans' outsourced programs.
Having spent over two decades partnering with and delivering Business Process Outsourcing (BPO) solutions to Fortune 500 clients, John possesses an in-depth understanding of this intricate process. His comprehensive approach incorporates an exhaustive assessment of outsourcing requirements, precise vendor sourcing, and a robust program management strategy.