Travel Outsourcing Philippines: Navigating New Horizons in Global Travel Services
The Philippines has established itself as a prime destination for travel outsourcing, offering global companies innovative solutions to navigate the intricate demands of the travel industry. With its strategic advantage in the outsourcing sector, the country provides specialized services that cater to the nuanced needs of travel businesses, setting new benchmarks for customer service and operational efficiency.
Travel companies around the world turn to the Southeast Asian BPO powerhouse for its expertise in managing a wide array of travel-related processes. From customer bookings and itinerary planning to 24/7 multilingual customer support and crisis management, outsourcing firms are equipped to handle the sector's dynamic and complex requirements.
A significant factor in the success of travel outsourcing to the Philippines is the extensive use of technology to enhance service delivery. These firms employ advanced travel booking and CRM systems, ensuring that travelers receive timely and accurate information. With AI and machine learning, they can personalize travel experiences, predict booking trends, and optimize travel routes, which adds significant value to the services provided.
The nation's workforce is a cornerstone of the travel outsourcing industry. Known for their hospitality and cultural sensitivity, Filipino professionals bring a touch of warmth to customer interactions, a quality that is highly valued in the travel sector. Their proficiency in English and other languages ensures that travelers from across the globe receive assistance that is both understanding and effective.
For travel businesses, cost savings are a compelling reason to outsource offhsore. The cost-effectiveness of services allows for better allocation of resources towards marketing, brand development, and enhancing travel experiences. This strategic reallocation can lead to improved competitiveness and growth in the global travel market.
The around-the-clock operations of contact centers in the country mean that assistance is always at hand, regardless of time zones or geographic locations. This is particularly critical for travel services where timely customer support can make the difference between a trip saved and a trip gone awry.
The local government has played a significant role in fostering the growth of the outsourcing industry, with policies that support infrastructure development and talent training in the BPO sector. This nurturing environment has propelled the country to become a leader in travel outsourcing, providing a stable and progressive platform for these services to thrive.
In the area of data security, outsourcing companies adhere to strict international standards, ensuring that travelers' personal and financial information is protected with the highest level of security. This commitment to data protection is essential in building trust and maintaining a strong reputation in the travel industry.
The Philippines has become an integral player in the travel outsourcing arena, providing comprehensive, technology-driven services that enable travel companies to soar to new heights of customer satisfaction and operational success. As the travel industry continues to evolve, outsourcing firms in the Southeast Asian country are well-positioned to navigate these changes, offering partners innovative solutions and steadfast support in an ever-changing global landscape.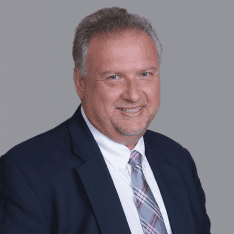 Co-CEO & CCO
US: 866-201-3370
AU: 1800-370-551
UK: 808-178-0977
j.maczynski@piton-global.com
Are you looking for an onshore, nearhsore, or offshore outsourcing solution? Don't know where to start? I am always happy to help.
Let's chat!
Best Regards,
John
Success in outsourcing isn't a matter of chance, but rather the result of a meticulously defined process, a formula that Fortune 500 companies have diligently honed over time. This rigor is a significant factor in the rarity of failures within these industry titans' outsourced programs.
Having spent over two decades partnering with and delivering Business Process Outsourcing (BPO) solutions to Fortune 500 clients, John possesses an in-depth understanding of this intricate process. His comprehensive approach incorporates an exhaustive assessment of outsourcing requirements, precise vendor sourcing, and a robust program management strategy.