Travel BPO Philippines: Navigating the Global Travel Industry's Complexities
The global travel industry, with its intricate processes, vast customer base, and the ever-evolving nature of demands, presents a plethora of challenges. To navigate these challenges efficiently and ensure seamless operations, many travel companies turn to outsourcing—a domain where the Philippines has emerged as a veritable powerhouse. The Travel Business Process Outsourcing (BPO) sector in the country has carved a niche, helping global travel enterprises streamline their functions and offer unparalleled service quality.
A closer look at its landscape reveals a country rich in human resources, with a young, educated, and English-proficient population. This demographic dividend, coupled with the Filipinos' inherent hospitality and service-oriented nature, makes the nation a natural fit for the travel BPO sector. From ticketing, reservations, and customer support to back-end operations like finance and data management, BPOs cover the gamut of travel-related services.
One of the standout features of the nation's travel BPO industry is its ability to adapt rapidly to the digital transformation sweeping across the global travel sector. As companies increasingly shift to online platforms, BPOs have kept pace, integrating the latest technologies into their service suite. Advanced booking systems, AI-powered customer support, virtual reality tours, and data analytics are just some of the innovations BPOs bring to the table, ensuring clients remain at the industry's cutting edge.
The cost advantage of outsourcing to the country cannot be overstated. The nation offers competitive pricing models that allow travel companies to achieve operational efficiency without burdening their budgets. This cost-effectiveness, however, doesn't come at the expense of quality. Rigorous training programs, cultural affinity to Western norms, and a commitment to excellence ensure that the services rendered match, if not surpass, global standards.
The time zone difference offers an added advantage, especially for companies based in the West. The Philippines operates almost in a flip-side time zone to places like the US, ensuring 24/7 service availability. This round-the-clock service is invaluable for the travel industry, where customer queries, bookings, or issues can arise at any hour.
It's not just about the tactical benefits. Strategic partnerships have become a hallmark of the relationship between travel companies and BPOs. Instead of viewing them as mere service providers, companies are recognizing the value of the nation's BPOs as partners that can offer insights, innovations, and strategies to spur growth.
Yet, it's not just sunshine and smooth sailing. The recent pandemic showcased the vulnerabilities of the travel industry. As global travel came to a standstill, the Philippine BPO sector showcased its resilience. Rather than buckling under pressure, many BPOs pivoted, offering solutions to manage cancellations, rebookings, and customer support during these trying times. Their agile response reinforced their pivotal role in the travel value chain.
As the world becomes increasingly interconnected, the travel industry's demands grow in complexity. In this dynamic environment, the Travel BPO sector in the country stands as a beacon, guiding global travel enterprises through challenges, ensuring they not only survive but thrive in a competitive market. With its blend of skilled human resources, technological adaptability, cost-effectiveness, and an unwavering commitment to excellence, the Philippines is set to remain a preferred destination for travel BPO services.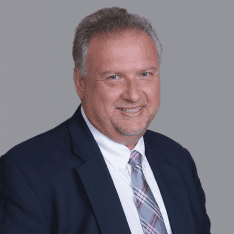 Co-CEO & CCO
US: 866-201-3370
AU: 1800-370-551
UK: 808-178-0977
j.maczynski@piton-global.com
Are you looking for an onshore, nearhsore, or offshore outsourcing solution? Don't know where to start? I am always happy to help.
Let's chat!
Best Regards,
John
Success in outsourcing isn't a matter of chance, but rather the result of a meticulously defined process, a formula that Fortune 500 companies have diligently honed over time. This rigor is a significant factor in the rarity of failures within these industry titans' outsourced programs.
Having spent over two decades partnering with and delivering Business Process Outsourcing (BPO) solutions to Fortune 500 clients, John possesses an in-depth understanding of this intricate process. His comprehensive approach incorporates an exhaustive assessment of outsourcing requirements, precise vendor sourcing, and a robust program management strategy.