Outsourcing contact center requirements to the Philippines has become a popular choice for companies looking to improve their customer service and reduce costs. The Southeast Asian nation has a growing Business Process Outsourcing (BPO) industry, which includes a large and well-established call center outsourcing sector. In this article, we will explore the top 10 reasons why you should consider migrating your contact center requirements to the Asian BPO powerhouse. From cost-effectiveness to a skilled workforce, the country offers many advantages that can help companies to improve their customer service, stay competitive, and grow their business.
Cost-effectiveness: The Philippines has a lower cost of living, which allows for lower wages for call center agents. This translates to significant savings for companies, especially for startups and SMEs that have limited budgets.
English-speaking workforce: The country has a long history of English-language education, and as a result, many Filipinos are fluent in English and can communicate effectively with customers from different countries.
A strong culture of customer service: Filipino call center agents are known for their patience, politeness, and willingness to go the extra mile to help customers. This is a valuable asset for companies that want to provide excellent customer service and build a positive reputation.
High-quality infrastructure: The nation has a well-developed telecommunications infrastructure, which makes it easy to establish and maintain a call center operation.
Favorable time zone: The Pearl of the Pacific is located in the Pacific Time Zone, which makes it easy for companies to coordinate with their call center teams in the Philippines even if they are located in other parts of the world.
Skilled workforce: The Philippines has a large pool of educated and skilled workers, many of whom have experience working in call centers.
Government support: The Philippine government has been actively promoting the country as a destination for business process outsourcing (BPO) and has implemented policies to support the industry.
Access to a large talent pool: With a population of over 100 million, the Philippines has a large talent pool to choose from when staffing a call center.
High-quality services: Contact centers in the country are known for providing high-quality services and for being compliant with international standards.
Continuous improvement: Many BPO providers are constantly looking for ways to improve their services and stay ahead of the competition, which can be beneficial for companies that outsource their contact center requirements to the Philippines.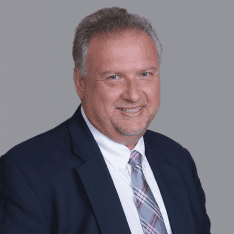 Co-CEO & CCO
US: 866-201-3370
AU: 1800-370-551
UK: 808-178-0977
j.maczynski@piton-global.com
Are you looking for an onshore, nearhsore, or offshore outsourcing solution? Don't know where to start? I am always happy to help.
Let's chat!
Best,
John.
Success in outsourcing isn't a matter of chance, but rather the result of a meticulously defined process, a formula that Fortune 500 companies have diligently honed over time. This rigor is a significant factor in the rarity of failures within these industry titans' outsourced programs.
Having spent over two decades partnering with and delivering Business Process Outsourcing (BPO) solutions to Fortune 500 clients, John possesses an in-depth understanding of this intricate process. His comprehensive approach incorporates an exhaustive assessment of outsourcing requirements, precise vendor sourcing, and a robust program management strategy.