In today's dynamic business environment, companies face the daunting challenge of meeting escalating customer expectations while managing mounting cost pressures. In navigating this complex landscape, customer service outsourcing has emerged as a potent strategy. The Philippines, with its formidable standing in the Business Process Outsourcing (BPO) sector, offers compelling services and solutions.
The challenges confronting businesses are varied and multifaceted. High on this list is the customer's increasing demand for prompt, 24/7 omnichannel support. Concurrently, the costs associated with sustaining a high-quality in-house customer service operation continue to rise. These pressures are inducing businesses to consider offshore outsourcing models, and the Philippines' call and contact center industry has been a preferred choice.
At the heart of the Philippines' BPO industry are the call centers, providing a diverse range of services. These encompass inbound services such as customer inquiries, technical support, and complaints handling, as well as outbound services like telemarketing and market research. They also deliver non-voice services that include email and chat support, social media management, and back-office support such as data entry and transcription. This comprehensive service offering enables businesses to offer their customers seamless, multi-channel support.
Skilled and empathetic Filipino contact center agents play a crucial role in delivering these services. They are well-versed in English and culturally attuned to Western customers, leading to enhanced customer experiences (CX). The industry's commitment to regular training ensures these agents stay updated on industry trends and customer preferences.
Advancements in technology have significantly transformed the service delivery models of Philippine call centers. AI and machine learning, embodied in chatbots and virtual assistants, handle routine customer interactions, reducing response times and allowing agents to address more complex customer concerns.
Cloud-based solutions have introduced an unprecedented level of scalability and cost-efficiency, along with real-time analytics. These technologies provide instant insights into Key Performance Indicators (KPIs) such as Average Handle Time (AHT), First Call Resolution (FCR), and Customer Satisfaction (CSAT) scores. As a result, businesses can make proactive decisions to ensure service quality, optimize resources, and promote continuous performance improvement.
Looking ahead, the future of customer service outsourcing to the Philippines appears exceedingly bright. As businesses endeavor to deliver superior, round-the-clock, omnichannel support, the demand for outsourced customer service solutions is set to rise. Encouraged by technological advancements and a steadfast dedication to service excellence, the country's BPO industry is on course for further evolution.
Moreover, as businesses increasingly recognize the strategic value of customer interaction data, the role of Philippine call centers is poised to expand beyond service delivery. Utilizing the copious amounts of customer interaction data they generate, these centers are set to become valuable partners in business strategy formulation and decision-making, delivering critical insights that drive growth and customer retention.
By outsourcing customer service to the Philippines, foreign businesses can effectively manage competitive pressures while exceeding customer expectations. Backed by a highly-skilled workforce, cutting-edge technologies, and a commitment to delivering top-tier CX, the Philippines' call center industry is charting a new trajectory for customer service outsourcing.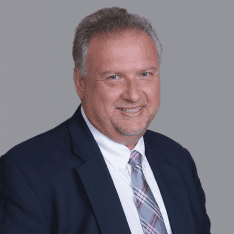 Co-CEO & CCO
US: 866-201-3370
AU: 1800-370-551
UK: 808-178-0977
j.maczynski@piton-global.com
Are you looking for an onshore, nearhsore, or offshore outsourcing solution? Don't know where to start? I am always happy to help.
Let's chat!
Best,
John.
Success in outsourcing isn't a matter of chance, but rather the result of a meticulously defined process, a formula that Fortune 500 companies have diligently honed over time. This rigor is a significant factor in the rarity of failures within these industry titans' outsourced programs.
Having spent over two decades partnering with and delivering Business Process Outsourcing (BPO) solutions to Fortune 500 clients, John possesses an in-depth understanding of this intricate process. His comprehensive approach incorporates an exhaustive assessment of outsourcing requirements, precise vendor sourcing, and a robust program management strategy.