As the complexities of the insurance industry expand, coupled with the pressing need for operational efficiency and enhanced customer experiences, Business Process Outsourcing (BPO) has become an increasingly strategic tool for global insurance companies. The Philippines, with its robust BPO infrastructure and burgeoning talent pool, has quickly risen as a premier destination for insurance BPO, carving a niche in a rapidly evolving global industry.
Several converging factors underscore the appeal of the Philippines as an insurance BPO hub. The first key element is the country's rich human capital, which boasts a high degree of English proficiency, strong customer service orientation, and a unique cultural affinity with Western markets. The country churns out over half a million college graduates annually, many of whom are drawn toward the promising career opportunities offered by the BPO sector. This ever-growing pool of competent talent offers a diverse range of services including, but not limited to, claims processing, policy administration, customer support, and insurance-specific functions such as underwriting and actuarial services.
On the technological front, the Southeast Asian BPO powerhouse has embraced digital transformation wholeheartedly, leveraging advanced tech solutions to optimize its offerings. The rise of Artificial Intelligence (AI) has brought about a significant shift in the way customer queries are handled, with AI-powered chatbots being able to address simple queries swiftly and accurately. This not only allows for increased productivity but also ensures that the human workforce is freed up to tackle more complex customer concerns, thus elevating the level of customer service provided.
Further, the advent of cloud technology in the insurance process outsourcing sector offers flexibility and scalability, allowing operations to expand and contract in response to changing business needs without significant capital investment. It also provides a secure, accessible platform for policy administration and claims management, contributing to enhanced process efficiency.
Another area where technology is driving transformation in the insurance BPO sector is data analytics. Today, insurance companies need to not just respond to customer needs but anticipate them. Data analytics tools can help business process outsourcing firms analyze patterns in customer interactions and generate data to provide insurance companies with critical insights into customer behavior and preferences. These insights enable the creation of tailored insurance products and customer service strategies, enhancing customer satisfaction and loyalty.
However, it's not just human talent and technology that are propelling the growth of the Philippine insurance BPO sector. The country's government has been highly supportive of the industry, providing infrastructure support, incentives, and legislation to foster its growth. A robust legal and regulatory framework ensures data privacy and protection, enhancing the credibility of Philippine outsourcing companies in handling sensitive insurance data.
Plus, the Philippines offers a competitive cost advantage compared to other on- and nearshore destinations. According to a study by Tholons, Manila, the capital city, is one of the most cost-effective cities globally for BPO services, providing considerable savings for insurance companies without compromising service quality.
Despite these advantages, the outsourcing industry is not resting on its laurels. There is a constant push for upskilling and reskilling workers to handle more specialized insurance tasks. Contact centers and BPOs are investing in training and development to nurture a workforce that not only understands insurance but can add value by providing strategic insights and advice.
The bottom line: The insurance BPO sector in the Philippines, powered by its talented workforce, advanced technology infrastructure, and supportive business environment, is creating ripples in the global insurance industry. Its ability to blend efficiency, innovation, and exceptional customer service is driving its rapid growth and establishing the country as a global leader in insurance outsourcing services. As it continues to evolve and mature, it promises to offer even more value and innovation to the global insurance sector.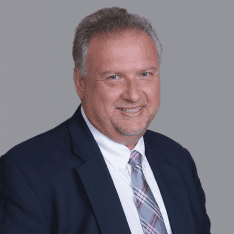 Co-CEO & CCO
US: 866-201-3370
AU: 1800-370-551
UK: 808-178-0977
j.maczynski@piton-global.com
Are you looking for an onshore, nearhsore, or offshore outsourcing solution? Don't know where to start? I am always happy to help.
Let's chat!
Best,
John.
Success in outsourcing isn't a matter of chance, but rather the result of a meticulously defined process, a formula that Fortune 500 companies have diligently honed over time. This rigor is a significant factor in the rarity of failures within these industry titans' outsourced programs.
Having spent over two decades partnering with and delivering Business Process Outsourcing (BPO) solutions to Fortune 500 clients, John possesses an in-depth understanding of this intricate process. His comprehensive approach incorporates an exhaustive assessment of outsourcing requirements, precise vendor sourcing, and a robust program management strategy.