Those who plan to set up shop in any of the call center companies' districts in the Philippines might as well familiarize themselves first with the country's call center culture. Call center companies in the Philippines operate differently from, say, the ones in India or China, so it is not safe to assume that they're more or less the same. Who works in BPO companies located in the country? What are they like? What's the lifestyle over there? These are some of the details one must know when doing business with any of the contact centers in the Philippines.
Diverse as the 7,000 plus islands. Ortigas, Manila is known to be the main district for service providers. However, this isn't the only place to set up shop. Outsourcing companies are present in the different parts, and there are distinct traits one must know about each of them. Manila is the country's most cosmopolitan and busiest mega-city. BPOs in Cebu and other areas in the Visayan Islands are located in university towns and less frenetic cities. In Manila, most people speak Filipino and English. In other regions, they speak English and their own languages. Knowing these details, no matter how seemingly minute they are, helps businesses transition nicely when they open contact centers. 
Nightlife, work life. While people from different age groups work in BPOs, most of them are young people.  They make up most of the workforce. Since service providers keep a nocturnal work schedule, it could be said that employee working for these companies have a hard time socializing outside work. This creates a culture that mixes work life and night life. Agents who work for foreign-based companies can be seen hanging out in cafes or bars during their breaks. This is how these guys perk themselves up for their late night job.
Best of the Best.  People who work for companies are highly-qualified individuals. These workers  apply to these companies because it is hard to land jobs that pay well in the SE Asian archipelago. Because contact centers offer competitive compensation packages, thousands of people apply every day. Call center companies in the Philippines get applicants who are university graduates. These are goal- and career-oriented people who bring only the best to the job.
If you aim to open a call center in the Philippines, knowing these details will help! Just remember that many firms choose the Philippine Islands as their base because of its many advantages. BPOs in the country have been gaining popularity because they offer cost-effective and high-quality performance. Just look at the growth of the many outsourcing providers. Isn't that proof enough?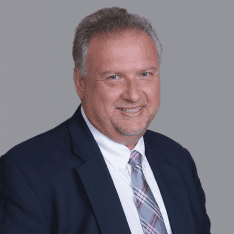 Co-CEO & CCO
US: 866-201-3370
AU: 1800-370-551
UK: 808-178-0977
j.maczynski@piton-global.com
Are you looking for an onshore, nearhsore, or offshore outsourcing solution? Don't know where to start? I am always happy to help.
Let's chat!
Best Regards,
John
Success in outsourcing isn't a matter of chance, but rather the result of a meticulously defined process, a formula that Fortune 500 companies have diligently honed over time. This rigor is a significant factor in the rarity of failures within these industry titans' outsourced programs.
Having spent over two decades partnering with and delivering Business Process Outsourcing (BPO) solutions to Fortune 500 clients, John possesses an in-depth understanding of this intricate process. His comprehensive approach incorporates an exhaustive assessment of outsourcing requirements, precise vendor sourcing, and a robust program management strategy.