As an industry insider with decades of experience, I've witnessed firsthand the Philippines' meteoric rise in the telecommunication Business Process Outsourcing (BPO) sector. With an inherent understanding of the digital revolution's demands, the country has carved out a significant role for itself in this domain, merging human talent with advanced technology to deliver exceptional services.
The Confluence of Skill and Infrastructure
1. Talent Powerhouse: The Philippines has nurtured a vast reservoir of young, educated professionals with strong English proficiency and a natural inclination for technology. These individuals undergo rigorous training to master the complexities of the telecommunications domain, including network protocols, troubleshooting, and software applications relevant to the industry.
2. Robust Infrastructure: The Philippines has seen significant investment in ICT infrastructure, with a focus on ensuring high-speed internet connectivity, reliable power supply, and modern, secure workspaces. These components are indispensable for telecommunication BPOs, which require robust systems to deliver uninterrupted services.
The Spectrum of Services: A Deep Dive
1. Customer Support: Filipino BPOs have excelled in providing multichannel customer support, including voice, email, chat, and social media. These services are not limited to addressing customer inquiries and troubleshooting technical issues. They extend to providing personalized customer experiences that foster loyalty and customer retention.
2. Network Management: Network management services are critical in the telecommunication industry. Filipino BPOs are proficient in managing both the physical and virtual aspects of network infrastructure, ensuring optimal performance, maximum uptime, and swift resolution of network issues.
3. Billing and Collections: Billing in the telecommunication sector is complex, with variable plans, usage-based charges, and promotional offers. BPOs in the Philippines handle these complexities with aplomb, managing billing inquiries, processing payments, and maintaining accurate financial records. The collections services provided are customer-centric, ensuring the resolution of payment issues without damaging the customer relationship.
4. Sales and Marketing: BPOs have honed their sales and marketing services to a fine art, contributing to customer acquisition and revenue growth. From outbound sales calls to digital marketing campaigns, these services are data-driven, targeted, and personalized.
Navigating the Digital Revolution
The Philippines' telecommunication BPO industry has embraced digital transformation, integrating advanced technologies to enhance service delivery:
1. AI and Automation: Many contact centers are utilizing AI and automation to streamline processes and improve efficiency. Chatbots and virtual assistants handle routine customer inquiries, freeing up human agents to handle more complex issues. AI-driven analytics provide insights into customer behavior, enabling proactive service improvement.
2. Cloud Computing: Cloud technology is being used to enhance service delivery and operational flexibility. BPOs are offering cloud-based communication services, ensuring seamless connectivity and collaboration for clients.
3. Cybersecurity: With increasing digitalization, cybersecurity has become a critical concern. Philippine outsourcing providers have implemented robust security measures, including data encryption, secure networks, and regular security audits, to protect client data and maintain trust.
The Future Landscape
As we look forward, the nation's telecommunication BPO industry stands on the brink of exciting possibilities. With a skilled workforce, robust infrastructure, and a culture of innovation, the Philippines is poised to continue its leadership in the global telecommunication BPO landscape. The country is not just keeping pace with the digital revolution – it's at the forefront, driving change and shaping the future of global connectivity.
Regulatory Landscape and Data Protection
The Philippines' regulatory environment is another crucial factor in the ascendance of the Philippines as a top destination for telecommunication BPO. The local government has shown its commitment to ensuring data privacy and security by implementing stringent laws and regulations. The Data Privacy Act of 2012, for example, complies with global standards and mandates the protection of all personal information handled by organizations.
Contact centers and BPOs specializing in telecommunication support services take data security very seriously. The implementation of secure data handling practices, regular audits, and compliance training programs for employees are standard. These rigorous measures ensure that sensitive client data is protected, making the companies in the Philippines a trustworthy outsourcing partner.
Investment in Human Capital
Despite the proliferation of AI and automation, the human element is still critical in the outsourcing industry. Philippine call centers and business process outsourcing providers are keenly aware of this and invest significantly in their human capital. They offer competitive remuneration, a conducive work environment, and opportunities for professional development. This approach not only attracts top talent but also encourages them to stay, reducing turnover and ensuring continuity of service.
Moreover, BPOs invest in continuous learning and development programs to keep their employees abreast of the latest trends and technologies in the telecommunication sector.
From a macro perspective, the Philippines' telecommunication BPO industry is a vibrant, dynamic sector ready to meet the challenges of the digital age. It stands as a testament to the country's ability to innovate, adapt, and excel in a rapidly evolving global landscape.
The success of the telecommunication outsourcing industry in the Philippines is not an accident; it's the result of strategic planning, wise investments, and a deep understanding of the global communication ecosystem.
With its resilient workforce, robust infrastructure, and innovative spirit, the country is more than just a cog in the wheel of the global telecommunication industry. It's a driving force propelling the industry forward, and as an industry insider, I am excited to witness and be part of the next chapters in this remarkable story.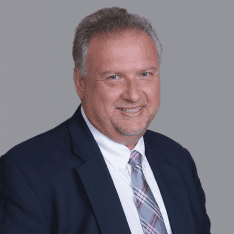 Co-CEO & CCO
US: 866-201-3370
AU: 1800-370-551
UK: 808-178-0977
j.maczynski@piton-global.com
Are you looking for an onshore, nearhsore, or offshore outsourcing solution? Don't know where to start? I am always happy to help.
Let's chat!
Best,
John.
Success in outsourcing isn't a matter of chance, but rather the result of a meticulously defined process, a formula that Fortune 500 companies have diligently honed over time. This rigor is a significant factor in the rarity of failures within these industry titans' outsourced programs.
Having spent over two decades partnering with and delivering Business Process Outsourcing (BPO) solutions to Fortune 500 clients, John possesses an in-depth understanding of this intricate process. His comprehensive approach incorporates an exhaustive assessment of outsourcing requirements, precise vendor sourcing, and a robust program management strategy.