Technical Support Outsourcing Philippines: Spearheading IT Service Innovation  
The Philippines has emerged as a global leader in technical support outsourcing, with a burgeoning IT industry that has redefined service standards for businesses worldwide. The country's highly skilled technical workforce, bolstered by a robust telecommunications infrastructure, delivers cutting-edge support solutions that are both innovative and reliable.
At the core of the industry's success is the Southeast Asian nation's unique blend of technical proficiency and customer service excellence. The workforce is not only adept at resolving complex technical issues but also excels in communicating effectively with customers, ensuring a seamless support experience. This blend of skills has made the Philippines a go-to destination for companies seeking to outsource their technical support functions.
Utilizing the latest in IT service management tools and platforms, technical support providers in the Philippines offer a comprehensive range of services. From software troubleshooting and network management to cybersecurity and cloud support, these providers cover the full spectrum of IT needs. They are equipped to handle the technical demands of various industries, including finance, healthcare, e-commerce, and more.
The adoption of advanced technologies such as cloud computing, AI, and automation by technical support providers significantly enhances service delivery. Automation streamlines routine tasks and processes, allowing technical staff to focus on more complex and high-value customer interactions. AI-driven solutions provide predictive support and proactive maintenance, preventing issues before they impact business operations.
Offshore tech support providers are known for their scalability and flexibility, offering tailor-made services that match the size and scope of any business. Whether it's a startup requiring basic IT support or a multinational corporation with complex technical demands, these outsourcing firms provide customized solutions that grow with the client's business.
Another compelling advantage of outsourcing to the Philippines is the cost savings it presents. Businesses can enjoy access to a pool of specialized technical talent at a fraction of the cost of maintaining an in-house team. This cost efficiency does not compromise the quality of service, with Philippine technical support providers maintaining high standards of IT service management.
The 24/7 availability of support services is a critical offering from local outsourcing firms, ensuring that international clients receive timely assistance regardless of their timezone. This around-the-clock support is crucial for maintaining system uptime and ensuring business continuity in today's fast-paced digital environment.
Security is a top priority for technical support providers in the Philippines, who understand the importance of protecting sensitive data and systems. Adhering to global cybersecurity standards and best practices, these firms implement stringent security protocols to safeguard client information and maintain trust.
The government's support for the IT-BPO sector has been a significant factor in the growth of technical support outsourcing in the Philippines. Investments in education, training, and infrastructure have created a fertile ecosystem for the development of IT services, propelling the country to the forefront of the global outsourcing industry.
Technical support outsourcing in the Philippines offers businesses across the globe an opportunity to leverage high-quality IT services at competitive prices. With a focus on innovation, customer satisfaction, and continuous improvement, technical support companies are well-positioned to meet the evolving demands of the global market, reinforcing the country's reputation as an IT service hub.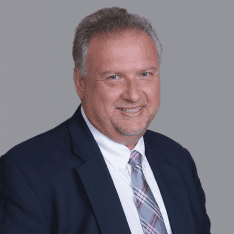 Co-CEO & CCO
US: 866-201-3370
AU: 1800-370-551
UK: 808-178-0977
j.maczynski@piton-global.com
Are you looking for an onshore, nearhsore, or offshore outsourcing solution? Don't know where to start? I am always happy to help.
Let's chat!
Best Regards,
John
Success in outsourcing isn't a matter of chance, but rather the result of a meticulously defined process, a formula that Fortune 500 companies have diligently honed over time. This rigor is a significant factor in the rarity of failures within these industry titans' outsourced programs.
Having spent over two decades partnering with and delivering Business Process Outsourcing (BPO) solutions to Fortune 500 clients, John possesses an in-depth understanding of this intricate process. His comprehensive approach incorporates an exhaustive assessment of outsourcing requirements, precise vendor sourcing, and a robust program management strategy.