Tech Support Outsourcing Philippines: The Digital Guardian of Global Enterprises
In a world where technology reigns supreme, ensuring the seamless functionality of digital tools, platforms, and systems becomes an imperative for businesses. The consistent demand for high-quality technical support is paramount, and companies are on a constant quest for the best. The Philippines, with its rich tapestry of talent and technological acumen, has positioned itself as the preferred harbor for tech support outsourcing, safeguarding the digital domains of enterprises globally.
One cannot underscore enough the significance of the Filipino talent pool when exploring the country's ascendancy in tech support. A potent mix of technical education, proficiency in English, and an innate problem-solving mindset ensures that tech issues, from the most rudimentary to the most complex, are addressed with finesse and precision. Moreover, the cultural inclination of Filipinos towards patience and empathy plays a crucial role, as these traits are vital in tech support, where customer frustration is often palpable.
But beyond the human element, the technological infrastructure of the Philippines bolsters its status as a tech support titan. Investments in high-speed internet connectivity, state-of-the-art call center facilities, and regular training programs have created an environment where tech support representatives are always equipped with the latest tools and knowledge. This ensures that whether it's a software glitch, hardware malfunction, or user training request, the response is swift, accurate, and effective.
Another cornerstone of the nation's tech support prowess is its adaptability. The world of technology is in perpetual flux, with updates, new platforms, and emerging challenges becoming the norm. Filipino tech support centers are adept at staying ahead of this curve, regularly updating their skill sets, tools, and methodologies to ensure they remain at the forefront of technical knowledge.
While cost-effectiveness has always been a draw for outsourcing, the Philippines offers more than just affordability. The value proposition here is a blend of competitive pricing and unparalleled service quality, allowing companies to avail top-tier tech support without depleting their budgets. This balance ensures that businesses can focus on growth and innovation, confident in the knowledge that their tech landscape is protected by the best.
Tech support outsourcing to the Philippines goes beyond mere problem-solving. It represents a commitment to digital excellence, ensuring that businesses, irrespective of their size or domain, always have a guardian watching over their technological realms. As the digital age continues to evolve and present new challenges, the Philippines stands poised as a beacon of reliability, ready to guide and guard the technological heartbeats of companies worldwide.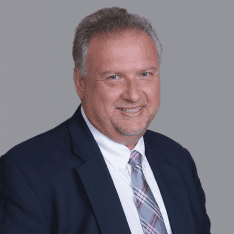 Co-CEO & CCO
US: 866-201-3370
AU: 1800-370-551
UK: 808-178-0977
j.maczynski@piton-global.com
Are you looking for an onshore, nearhsore, or offshore outsourcing solution? Don't know where to start? I am always happy to help.
Let's chat!
Best Regards,
John
Success in outsourcing isn't a matter of chance, but rather the result of a meticulously defined process, a formula that Fortune 500 companies have diligently honed over time. This rigor is a significant factor in the rarity of failures within these industry titans' outsourced programs.
Having spent over two decades partnering with and delivering Business Process Outsourcing (BPO) solutions to Fortune 500 clients, John possesses an in-depth understanding of this intricate process. His comprehensive approach incorporates an exhaustive assessment of outsourcing requirements, precise vendor sourcing, and a robust program management strategy.