Stress can affect everyone, whether they're at home, school, or even at work in a Philippine call center. Being stressed not only impacts your productivity negatively. It also adversely affects your mental and physical state, sometimes even after the workday ends. Working while stressed will make you feel that all of your tasks are more difficult. Stress leaves you with a lingering feeling of emotional heaviness that can be hard to shake off.
Stress can be hard to avoid, but it is something that can be remedied by doing some measures that can make you feel better and more productive than ever before. With that in mind, here are some of the most effective stress busters that will relieve your tension and make your job so much easier.
With these handy stress busters, you can relieve your stress and improve your overall productivity in the office, helping you become an even better version of yourself along the way.
Stop multitasking and list down your tasks
One of the primary causes of stress is the need to accomplish an overwhelming number of tasks in a single day. This can lead you to multi-task and try to accomplish everything all at once, which can only make these set of tasks even more crushing than before. The stress of seeing all of these tasks pile up can hurt your motivation. You might even end up not being able to finish your work by the end of the day.
The way to avoid this from happening in the first place is by pausing to take a look at all of the tasks needed to be done during the day and listing them all down accordingly. This will unscramble all of the thoughts you have in your mind and make everything more organized in order for you to accomplish each task one step at a time. Listing down tasks allows you to accomplish more as you are focused on doing one thing at a time. Additionally, the feeling of being able to check off tasks as you accomplish them is rewarding and will motivate you to move on to the next job.
Once the workday ends, you might not even notice that you have completed all of your tasks. At times, you might even feel that you are just breezing through all of them without the worry of not being able to finish them. Along with relieving your stress, listing down your tasks will also improve your overall work productivity. Creating a list of tasks to accomplish makes your job that much easier to handle and remove that uneasy feeling that causes stress to escalate.
Listen to your favorite music
Music can be considered one of the best stress relievers around. Listening to songs from your favorite artists and bands stimulate and soothe your mind. Stress can be caused by a lack of energy and mental stimulation which can adversely affect your focus. Music is also a great way to give you some energy that will encourage you to refocus at work and keep you going throughout the day.
Whether it be energetic dance and pop music, powerful rock music, or soothing classical and jazz, listening to your favorite tracks can clear your mind. The right set of songs can put you in the "zone" and be even more productive during the workday. Another great way to listen to music is to have you and people in your office or Philippine call center listen to your favorite tracks together. This is a good way to bond together as a team in the office. It keeps the team energized to keep working and accomplishing more tasks, making it a stress buster that can be felt by everyone.
Another way that you can enjoy your music is by creating playlists that you can listen to during different parts of the workday. For example, you can create a booming and energetic morning playlist to start the day, a calming playlist that you can listen to as work winds down at the end of the day, and even a stress buster playlist that is filled with songs that improve your mood and get you through crunch-time during work. Music is one of the most powerful tools that relieves stress. Creating different playlists for different situations can come in handy and will surely make your day at work that much brighter and more positive.
Meditate and do some breathing exercises
Sometimes, when work becomes too overwhelming, the best way to de-stress is by stopping and taking a deep breath in order to calm down and get things in focus again. It is best to practice short breathing exercises that would lower your stress and calm your body and mind altogether. Along with breathing exercises, doing some meditation can relax your body as well. Yoga exercises are some of the most effective methods of releasing stress on your body.
These exercises can be done in a short period of time and is a useful stress buster that can help you calm down and get back to the tasks that need to be done for the rest of the day. It is best to look for some effective guides on how to properly do some breathing and meditation exercises. There are a good number of methods that will surely fit your de-stressing needs and remove your stress.
Simple physical office exercises can be beneficial
Along with breathing and meditation, physical exercise is also an effective stress-busting method. Performing short exercises can energize the body, loosen up some joints, and get you back to working at full capacity again. These routines are great pain relievers as well. You can eliminate different forms of joint and muscle pain that might have been bothering you and causing stress during the day. While these short exercises aren't the ones that you would encounter in your local gym, these routines would still stretch out your back, neck, and other muscles to keep the blood flowing throughout your body.
Some of these handy office exercise routines only take around 5-10 minutes — enough time to give you that much-needed energy boost that will help you finish all of the tasks that need to be done. The extra energy that you can get through exercise can relieve your stress, as the improved blood circulation stimulates the mind, renewing your focus at work. There are many kinds of exercises that you can do around without having to leave your desk or cubicle, and each one focuses on certain parts of the body that are in pain. Every time you feel some stress or pain from working on your desk for a long period of time, the best approach would be to move around and do some short energy-boosting exercises.
Work around procrastination to avoid it
High amounts of stress can cause you to just shut off and stop performing tasks, which may be borne out of the fear that you would not be able to finish all of them on time. This can lead to procrastination which is very unproductive. Procrastination will only hurt the quality of your work and even affect the Philippine call center or office negatively. Procrastination is a common approach that people take to avoid tasks that they see as very stressful. Instead, procrastinators linger around minuscule and unnecessary tasks to distract themselves from what is in front of them.
While procrastination can be a big challenge to overcome, the best approach to eliminate it is by working around it and finishing the tasks in front of you. This head-on and direct approach to prevent procrastination will push you to keep on working to finish all of the necessary tasks. This will allow you to clear out your backlog and in the end, remove the things that have been stressing you out in the first place.
Similar to listing down your tasks for the day, working to avoid procrastination gives you a renewed sense of focus that will help you become motivated to accomplish tasks at work. This leads you to finish your tasks without the initial feeling of fear that was lingering in the first place. Once you have worked through your tasks for the day, you would get a sense of relief and feeling of accomplishment that you made your job that much easier and lighter than before.
Address conflict
One of the biggest stressors at work are conflicts that occur between your fellow officemates. This can lead to unhealthy relationships in the office and can even result in gossiping and other forms of altercations that can hurt office morale and overall productivity. Unresolved conflict can cause high amounts of stress. It might even have the potential to stop the workflow and prevent tasks from being done, which isn't a great look for you and your company. In a setting like a Philippine call center, having a team that works well together and has good rapport is key to success. This way, you can avoid all of the unnecessary stress that can occur when unhealthy relationships happen.
Should these forms of conflict arise in your office or Philippine call center, it is best to address it as soon as possible. This way, you can form a healthy and harmonious relationship with the people in your office. This will help lessen the stress at work by eliminating one major stressor that can cause unhealthy relationships and a culture of unproductivity. However, if an office conflict arises in the future, it is best to make sure that it would be dealt with calmly and professionally to prevent it from escalating.
Walk around and go outside
There are times when matters can get very heated and stressful in an office, especially when important deadlines have to be met, or when there is a plethora of tasks that need to be accomplished in a single week or day. The overall office atmosphere can become the cause of stress, which can really weigh you down mentally and emotionally, making you feel that the tasks in front of you are even more insurmountable.
Should matters in the office get too heated, it is best to go outside, get some fresh air, and stretch your limbs to get your blood flowing again. Fresh air and natural sunlight not only calms you down and relieves your stress, but they also offer some health benefits that can get you energized. Sunlight provides energizing vitamins that can give you that much-needed energy boost. Walking around outside is also another healthy way of dealing with stress, as it is another form of exercise that will help you release some energy and keep the mind running. Moving around is great for the brain, as you get ideas flowing more smoothly, allowing you to find the best solutions on how to relieve your stress at work and find the best ways to accomplish your tasks.
Use stress-relieving items and tools
Along with exercises that can help release stress and tension in your body, a few stress relieving items and tools are also great to have around your desk. These can include stress balls, fidget cubes, and other items that you can just move around or squeeze to release stress and tension that is distracting you from doing your work efficiently. This can also eliminate frustration by channeling it into something that can calm you down and re-focus, and prevent you from doing any actions that can hurt your workplace.
Stress-relieving tools can come in any shape or form, all they have to be is become the go-to item that you reach out for in times when you need to let out some stress without letting it out on others. The next time you feel overwhelmed, reaching out for a stress relief tool can be the quickest and most efficient stress buster around.
Key Takeaway
Stress can happen anytime in the office. Should you feel its effects, it is best to come prepared with these handy stress busters in order to keep yourself going and make your job that much easier. The next time you feel stressed to the point of frustration or breaking down, make sure you try these stress busters out.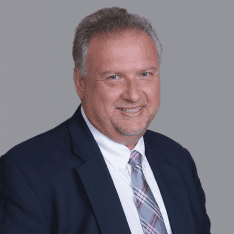 Co-CEO & CCO
US: 866-201-3370
AU: 1800-370-551
UK: 808-178-0977
j.maczynski@piton-global.com
Are you looking for an onshore, nearhsore, or offshore outsourcing solution? Don't know where to start? I am always happy to help.
Let's chat!
Best,
John.
Success in outsourcing isn't a matter of chance, but rather the result of a meticulously defined process, a formula that Fortune 500 companies have diligently honed over time. This rigor is a significant factor in the rarity of failures within these industry titans' outsourced programs.
Having spent over two decades partnering with and delivering Business Process Outsourcing (BPO) solutions to Fortune 500 clients, John possesses an in-depth understanding of this intricate process. His comprehensive approach incorporates an exhaustive assessment of outsourcing requirements, precise vendor sourcing, and a robust program management strategy.