What strategies can managers use to improve agent coaching sessions in a Philippines Call Center?
Keep sessions confidential
Ask agents to self-evaluate
Utilize hard data
Sandwich negative feedback
Well-executed coaching sessions are one of the most important and effective tools in any Philippine call center. These sessions have the power to drastically improve employee performance which automatically leads to higher customer satisfaction. They are also great ways to communicate strategies and techniques and set expectations for agents.
Coaching sessions are the responsibility of team leads and managers. The design, flow, and result of these sessions rest completely on their shoulders. It is, without a doubt, a huge responsibility that not all managers know how to handle. When the time comes to step up and coach employees, they cringe and retreat to their shells despite knowing that it is necessary.
Managers response this way because they find it hard to make these coaching sessions productive. They need all the help they could in order to make sure that these coaching sessions are a success.
These are the different strategies that are guaranteed to improve agent coaching sessions.
Keep Sessions Confidential
Openly criticizing an agent in the presence of other members and employees only leads to resentment and anger. It does not help agents become self-aware nor does it allow them to improve their performance. If criticisms must be delivered to underperforming agents, then do so in a discreet manner. Use private modes of communication or talk to them in a private space – anything but shouting their mistakes out in the open.
Keeping sessions confidential not only protects your agents from shame and humiliation, but it also helps demonstrate respect, foster mutual understanding, and built good working relationships between managers and agents.
Ask Agents to Self-Evaluate
 Typical coaching sessions involve managers speaking for long periods and agents listening to non-stop criticisms. Sessions held this way are a huge waste of time and we can guarantee that most agents will not be able to recall anything that was said.
Managers can improve on this by asking agents to evaluate their own performance. Let them answer the question, "what needs to improve," instead of launching a unilateral attack on them. It may come as a surprise to some, but agents are actually quite critical of their performance. They can point out mistakes that managers and QA staff may have overlooked, and that's the beauty of these self-evaluations.
However, the purpose of these self-evaluations is not to watch your agents criticize and put themselves down. It is for them to understand their strengths that they need to maintain or weakness that they need to improve. Once they start beating themselves up over the mistakes they make, that's when a good manager needs to step in and stop the self-evaluation session.

Utilize Hard Data
Instead of simply telling agents what they're doing wrong, it's more effective to present hard data that describes their performance – whether it's good or bad. Show them quality scores, customer reviews/feedback, satisfaction rate and the like. Doing this gives them a better picture of their performance and can better help guide improvement.
You can use data to back up both positive and negative feedback. Want to ensure an agent that he/she's doing well? Show him a customer review or feedback that tells exactly that. Need something to prove that the agent is performing below expectations? Show him/her hard numbers and statistics.
On top of getting your points and criticisms across in a clear manner, utilizing data also helps dismiss the idea that you, the manager/supervisor, have any sort of biases for or against team members.
Sandwich Negative Feedback
Never start your coaching sessions with negative feedback and criticisms as it only puts the agent in a sour and defensive mood that will prevent him/her from focusing for the rest of the sessions. Instead, open by acknowledging or recognizing the agent's positive qualities whether it's being able to handle tough clients or simply being a consistently good performer.
We're not going to lie to you and admit that there are times when finding something good to comment about is extremely hard. However, you still have to start with something positive, especially during those moments. After a few words of praise and encouragement, you can then start with your criticisms.
You can enumerate all the things they need to improve upon and the mistakes they made during the entirety of the session. This will provide you with an assurance that they'll be receptive by using their weaknesses as avenues of improvement. End your session on a positive note by highlighting good traits and qualities, so that the agent leaves motivated and ready to work on his/her performance.
Key Takeaway
Employing these strategies that help improve agent coaching sessions in a Philippine call center benefits both managers and agents. On the side of the manager, they won't have to waste their breath pointing out mistakes and throwing criticisms. The hate and hostility they get from mishandling these sessions will be replaced with respect and appreciation.
Agents, on the other hand, will be able to fully understand their strengths and their weaknesses without holding grudges. By the end of each session, they will have a better knowledge of how they can improve their performance and contribute better to their respective teams.
Overall managers and agents will be able to build stronger relationships which will undoubtedly lead to better performances for both parties.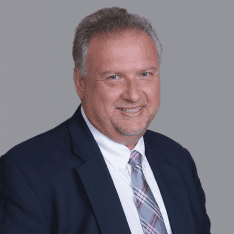 Co-CEO & CCO
US: 866-201-3370
AU: 1800-370-551
UK: 808-178-0977
j.maczynski@piton-global.com
Are you looking for an onshore, nearhsore, or offshore outsourcing solution? Don't know where to start? I am always happy to help.
Let's chat!
Best,
John.
Success in outsourcing isn't a matter of chance, but rather the result of a meticulously defined process, a formula that Fortune 500 companies have diligently honed over time. This rigor is a significant factor in the rarity of failures within these industry titans' outsourced programs.
Having spent over two decades partnering with and delivering Business Process Outsourcing (BPO) solutions to Fortune 500 clients, John possesses an in-depth understanding of this intricate process. His comprehensive approach incorporates an exhaustive assessment of outsourcing requirements, precise vendor sourcing, and a robust program management strategy.