What are the signs that your business needs to outsource inbound services?
You Have Limited Resources

Your In-house staff can't Keep Up

You Need to Save Money

You Need Consistency

You Need Experience
The Philippine economy has been growing at a rapid pace. Many businesses and companies have increased their efforts in making profits by a wide margin. However, many of these growing businesses have little to no experience in the field of customer service. Luckily for them, call center services in the Philippines are open to being outsourced to other companies.
Rapid-growing businesses, in particular, might find it necessary to outsource inbound services in order to keep growing at an astronomic pace.
You Have Limited Resources
For small and medium-sized businesses that are experiencing a growth spurt, outsourcing inbound services can sometimes become a requirement because of how small their current manpower is. If you are one of the owners of these businesses, then you might need to consider hiring the services of call center services in the Philippines.
Customer service is not as simple as answering the phone and responding to a customer's questions. You need to have the proper training and credentials for it. Outsourcing inbound services can let you give your customers quality customer service experiences.
Resources may also mean having dedicated equipment. One telephone and one mobile phone number is not enough for a growing business.
Your In-house Staff Can't Keep Up
This is experienced by many companies that have become popular or have gained popularity in a short period of time. Sometimes you simply can't keep up with all the volume of calls and because of that, you tend to get burnt out. There will come a time when one or two receptionists will no longer be enough to handle these calls, and when that time comes, you should consider outsourcing inbound services.
A common problem that inbound services encounter is the increase of angry customers due to long wait times and mediocre customer service. This can cause your customers to give you negative feedback on their customer service experience. Take these into account if you want to try and adjust your own inbound service efforts. Simply put, some problems are best left to the experts.
You Need to Save Money
Contrary to popular belief, hiring a third-party company to take over your inbound operations can be more cost-effective than maintaining your own customer service operations.
The cost of having your own inbound services is not limited to your employee's wages. You should also consider the tax put on these wages and the benefits that your business gives such as SSS insurance, PAGIBIG fund, and Philhealth. Not to mention worker compensation and paid vacation and holiday time also add to your labor costs.
There are also HR expenses for the hiring, training, and development of the staff. And even a whole system of additional costs that when added up will make the cost of outsourcing seem like pocket change.
You Need Consistency
One of the most common reasons why businesses begin to outsource their inbound services is because they start getting inquiries after office hours. In most cases, it is impractical for companies to keep someone on call 24/7 to answer phone inquiries. The problem here is that there is a whole market of customers that might call your office outside of the standard business hours when they aren't busy with their own work.
Some businesses hire customer service representatives only during their peak season, releasing them as soon as their contract is over, or the demand dies down. This makes the customer service experience subpar and may damage the reputation of your company.
With call center services, however, you will be provided with a group of individuals that are veterans in their job. They will make sure to provide quality customer service to you and to your customers.
You Need Experience
As mentioned above, outsourcing call center services will bring you the benefits of a highly skilled and experienced team. Compared to the skill set of home-grown inbound services, call center services are on another level. Not only do they receive proper training and supervision, but the best ones are also even certified customer service professionals.
Call center service providers are also equipped with state-of-the-art inbound service equipment to make enhance their efficiency and performance. Because of this, and the many developmental workshops that they have, they can possibly increase the efficiency of business inbound services by up to 3 times, depending on the volume of work.
If companies are experiencing problems with their inbound services, outsourcing can be the best solution because chances are, they've encountered, solved, and improved on that problem before.
For businesses who want to focus heavily on their products and services, and have little time for other things such as customer service, outsourcing is their go-to option.
Key Takeaway
If you see any of the signs listed above happening in your business, then maybe it's high time for you to consider outsourcing inbound services!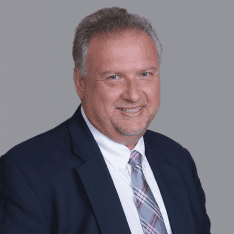 Co-CEO & CCO
US: 866-201-3370
AU: 1800-370-551
UK: 808-178-0977
j.maczynski@piton-global.com
Are you looking for an onshore, nearhsore, or offshore outsourcing solution? Don't know where to start? I am always happy to help.
Let's chat!
Best,
John.
Success in outsourcing isn't a matter of chance, but rather the result of a meticulously defined process, a formula that Fortune 500 companies have diligently honed over time. This rigor is a significant factor in the rarity of failures within these industry titans' outsourced programs.
Having spent over two decades partnering with and delivering Business Process Outsourcing (BPO) solutions to Fortune 500 clients, John possesses an in-depth understanding of this intricate process. His comprehensive approach incorporates an exhaustive assessment of outsourcing requirements, precise vendor sourcing, and a robust program management strategy.