What are the aspects of the life of a call center service agent in the Philippines?
Love for their job
Occasional downsides
Good conversations
Office gossip
Rewards and achievements
Have you ever wondered what it's really like working for a call center service in the Philippines? Despite its reputation as a fast-paced and stressful industry to work in, some call centers in Makati actually have a work hard, play hard environment with rewards and job satisfaction.
Behind every hardship is a secret satisfaction when it comes to the life of a call center service agent. There are a lot of things the general public does not know about call center workers; most of them even keep secrets from their friends and family.
Someone that has not worked at a call center probably would not understand, or even believe, some of the things that go on in the life of a call center agent. But even so, let us take a glimpse into the secret life of a call center service agent in the Philippines.
Love for their job
Surprisingly, many call center employees actually love their job. Some of them do not feel boredom or monotony, nor are they upset by angry calls from customers. Call center agents do not even feel that what they do is pointless. To them, their own working experience is completely different from the stereotypical dull place of work that is the call center.
To Philippine call center service agents and managers, finding a lead is like telling a child that tomorrow is Christmas Day. Many of them feel like their work is valued and that the job allows them to make use of their language skills.
An important part of a call center manager or supervisor is creating a good working atmosphere. Most call centers have their own internal competitions and motivational games to keep their workers relaxed and productive. It might seem silly to outsiders, but managers keep using them because they work.
Occasional downsides
Of course, every job has its own downsides, and call center services are no exception. Speaking to the usual cranky person is something unavoidable, but most customers are willing to at least have a conversation with an agent.
You might have heard many different call center horror stories about angry customers venting their frustration at bad service or faulty products. In truth, calls like those are a minority and these agents are specially trained in dealing with these problems.
Most call agents from call center services in Makati and other cities can find the humor in listening to angry customer calls sometimes. Hearing a rant can even cheer up some after a particularly hard day. In the end, though, the best action to take would be to agree with what the customers say and pass them through to the complaints department.
Good conversations
Most people love a good conversation. Work in a call center is focused on communication and talking to a wide range of people can be extremely enjoyable. Ultimately, it is the people that turn a workplace into more than just somewhere to earn a living, whether it is talking with a great group of colleagues or the chance to have friendly conversations with customers.
The various people employed by large call centers can even turn colleagues into lasting friends. Sometimes it is the people you work with who can help make the job enjoyable.
Out of a survey of 3,000 call center workers, one in every three have said that they shared a special connection with a colleague. A lot of call center services with a large staff organize social events that allow their workers to mingle and bond.
Office gossip
Office gossip is probably something you have experienced at one point. Some might find it annoying, others just humor them and act like they are no big deal.
Working at a call center provides an unending supply of amusing stories from happy call center agents which they are more than eager to share with their friends on the job. Although there is a thin line between silly musings and gossip which agents should definitely avoid.
Rewards and achievements
Aside from enjoying the work, call center agents also feel rewarded through their compensation. Many of them feel that their wages are fantastic; working hours that allow them to still enjoy their life.
Some call centers even offer company shares, product discounts, and other benefits. It is important for call center agents to feel like they are being rewarded for their work. Achievements such as "Employee of the Month" awards and rewards for positive customer feedback can contribute to an employee's drive for success.
Key Takeaway
The life of a call center service agent is one that is full of hardships and success, much like any job. Despite those, if you work hard, then you have been rewarded accordingly.
Working at a call center might just be the next job that suits you. If you are looking for an interesting work environment and to be challenged at work, why not try out applying at one?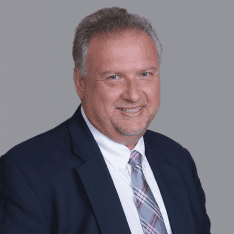 Co-CEO & CCO
US: 866-201-3370
AU: 1800-370-551
UK: 808-178-0977
j.maczynski@piton-global.com
Are you looking for an onshore, nearhsore, or offshore outsourcing solution? Don't know where to start? I am always happy to help.
Let's chat!
Best,
John.
Success in outsourcing isn't a matter of chance, but rather the result of a meticulously defined process, a formula that Fortune 500 companies have diligently honed over time. This rigor is a significant factor in the rarity of failures within these industry titans' outsourced programs.
Having spent over two decades partnering with and delivering Business Process Outsourcing (BPO) solutions to Fortune 500 clients, John possesses an in-depth understanding of this intricate process. His comprehensive approach incorporates an exhaustive assessment of outsourcing requirements, precise vendor sourcing, and a robust program management strategy.