SaSS BPO India: Pioneering the Digital Revolution in Business Process Outsourcing
India, with its rich tapestry of history, culture, and innovation, has not just embraced the digital age but has become a stalwart in pioneering its advances. Among the diverse sectors it leads in, Software as a Service (SaaS) in Business Process Outsourcing (BPO) stands out as a remarkable testament to its technological prowess. This unique amalgamation has heralded an era of streamlined processes, scalable solutions, and exceptional customer service, putting the nation on the global map as a hub for SaaS BPO services.
The evolution of BPO to India is deeply intertwined with its IT industry. As the country began its tryst with IT services in the late 20th century, it naturally progressed into the realm of BPO. What was initially a venture into basic call center services expanded into a comprehensive suite of offerings from finance & accounting to human resources and more. With the integration of SaaS models, this transformation reached new heights.
So, what's the crux of SaaS BPO and why has the country become its champion? Essentially, SaaS solutions offer software delivery over the internet, eliminating the need for traditional installations or upgrades. This model, when integrated into BPO, brings about operational efficiency, agility, and a significant reduction in costs. The country, with its robust IT infrastructure and skilled workforce, is primed to leverage these benefits.
A notable advantage of SaaS BPO is its scalability. Businesses, whether startups or established entities, often grapple with fluctuating demands. Traditional BPO models, while effective, may not offer the flexibility needed to scale up or down based on market needs. However, SaaS solutions seamlessly address this, allowing businesses to adapt without heavy investments or time-consuming transitions.
The South Asian BPO powerhouse's commitment to cybersecurity ensures that SaaS BPO solutions are not just efficient but also secure. With data breaches becoming an increasing concern, the emphasis on stringent security protocols has been paramount. India's tech-savvy professionals, equipped with the latest knowledge in cybersecurity, play a pivotal role in this safeguarding endeavor.
Yet, the journey of integrating SaaS into BPO hasn't been without challenges. The country had to navigate the complexities of integrating technology with human-centric services. Continuous training and upskilling became essential components to ensure that the human touch wasn't lost amidst the waves of automation and digitalization.
The horizon for SaaS BPO in India seems brighter than ever. As the global business landscape shifts towards remote work and digital solutions, the demand for integrated, cloud-based BPO services will surge. The country is poised to lead this change, with innovations in machine learning, artificial intelligence, and data analytics complementing its SaaS BPO offerings.
SaaS BPO in India is not just a technical or business narrative. It's a testament to the nation's agility, its foresight, and its unwavering commitment to delivering excellence. As SaaS continues to redefine traditional BPO models, India's position as a frontrunner in this revolution remains unchallenged.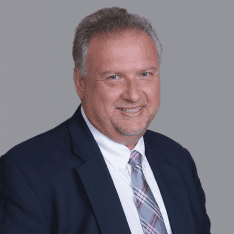 Co-CEO & CCO
US: 866-201-3370
AU: 1800-370-551
UK: 808-178-0977
j.maczynski@piton-global.com
Are you looking for an onshore, nearhsore, or offshore outsourcing solution? Don't know where to start? I am always happy to help.
Let's chat!
Best Regards,
John
Success in outsourcing isn't a matter of chance, but rather the result of a meticulously defined process, a formula that Fortune 500 companies have diligently honed over time. This rigor is a significant factor in the rarity of failures within these industry titans' outsourced programs.
Having spent over two decades partnering with and delivering Business Process Outsourcing (BPO) solutions to Fortune 500 clients, John possesses an in-depth understanding of this intricate process. His comprehensive approach incorporates an exhaustive assessment of outsourcing requirements, precise vendor sourcing, and a robust program management strategy.