In the ever-evolving digital era, Software as a Service (SaaS) has emerged as a game-changer, reshaping how businesses operate, communicate, and deliver value. From CRM systems to communication tools, the SaaS model's flexibility and scalability have found takers across industries and scales. And as this revolution progresses, one nation is emerging as an indispensable partner for businesses in the SaaS domain: the Philippines.
The country's foray into the Business Process Outsourcing (BPO) industry laid the foundation for its prowess in the SaaS domain. Recognized for its excellence in varied BPO verticals, the Philippines seamlessly integrated its expertise into the SaaS landscape, offering businesses an array of tailored services.
At the forefront of the nation's success in SaaS BPO is its talent pool. The Southeast Asian outsourcing hub boasts a tech-savvy generation of professionals, well-versed with the nuances of SaaS platforms. Their expertise ranges from technical support, application management, to cloud infrastructure optimization. Furthermore, the country's educational system, which has increasingly focused on IT and software disciplines, continually replenishes this pool with fresh talent, ensuring that businesses have access to cutting-edge skills.
Skills alone don't encapsulate the Philippines' edge in SaaS BPO. The nation's IT infrastructure, marked by high-speed connectivity and state-of-the-art data centers, ensures that SaaS-related services are delivered with unparalleled uptime and reliability. This robustness becomes especially crucial in the SaaS domain, where real-time access and seamless functionality are paramount.
Cost-efficiency, a hallmark of the country's BPO offerings, extends to its SaaS services as well. By leveraging the Philippines' expertise, businesses, especially startups and SMEs in the SaaS domain, can achieve operational excellence without stretching their budgets. This blend of quality and cost-effectiveness has made the nation an attractive destination for SaaS companies worldwide.
Beyond transactional services, the Philippines offers strategic value to its partners. With insights into global SaaS trends, businesses benefit from the country's guidance on market positioning, user experience optimization, and scalability strategies. This holistic approach ensures that businesses don't just operate but thrive and innovate.
As data security becomes paramount in the cloud-based world of SaaS, the nation has been proactive in bolstering its cybersecurity measures. By adhering to international standards and best practices, the country BPO providers ensure that businesses' critical data and applications are safeguarded against threats.
In retrospect, the SaaS model's proliferation necessitates partners that offer a blend of technical expertise, operational efficiency, and strategic insight. The Philippines, with its proven track record in BPO and a deep understanding of the SaaS ecosystem, fits this bill perfectly.
The cloud revolution, symbolized by the rise of SaaS, is redefining the digital landscape. And as businesses seek to harness its potential, the need for reliable, skilled, and strategic partners becomes evident. The Philippines, with its fusion of talent, infrastructure, and industry acumen, emerges as a beacon for SaaS businesses globally. For those on the SaaS journey, the country promises not just support but the assurance of excellence at every step.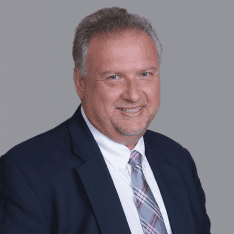 Co-CEO & CCO
US: 866-201-3370
AU: 1800-370-551
UK: 808-178-0977
j.maczynski@piton-global.com
Are you looking for an onshore, nearhsore, or offshore outsourcing solution? Don't know where to start? I am always happy to help.
Let's chat!
Best Regards,
John
Success in outsourcing isn't a matter of chance, but rather the result of a meticulously defined process, a formula that Fortune 500 companies have diligently honed over time. This rigor is a significant factor in the rarity of failures within these industry titans' outsourced programs.
Having spent over two decades partnering with and delivering Business Process Outsourcing (BPO) solutions to Fortune 500 clients, John possesses an in-depth understanding of this intricate process. His comprehensive approach incorporates an exhaustive assessment of outsourcing requirements, precise vendor sourcing, and a robust program management strategy.