As the business world faces unprecedented challenges in 2022, cost-effective solutions have become crucial for companies to stay afloat. One of the most popular choices for global businesses of all sizes and industries is Business Processing Outsourcing (BPO) in the Philippines.
BPO is a business model where companies hire external third-party service providers to handle non-primary business tasks that are traditionally performed within the company. These tasks include functions such as payroll, accounting, telemarketing, data analytics, social media, and customer support, among others. By outsourcing these non-core functions, businesses can concentrate on their core competencies, leading to more robust company growth, increased revenue, and a higher competitive advantage.
The outsourcing industry has become an increasingly popular business strategy for companies looking to cut costs in a challenging economy. The international BPO market is now valued at US$250 billion and is expected to reach US$500 billion by 2030, indicating that the industry is big and getting bigger.
The Philippines has become one of the world's leading outsourcing destinations in just two decades. Its BPO industry is a $30 billion cash cow that employs over 1.5 million Filipinos. The country is currently the global leader in call center outsourcing, and its sector is second only to India in popularity.
Many foreign companies offshore outsource because of the country's proficient workforce, affordability, and long track record of outsourcing success. But the most significant advantage of BPO in the Philippines is the significant reductions in labor and operational costs. Partnering with contact center and back-office outsourcing providers can help global companies save up to 70% in labor costs and 60% in operating expenses.
The low cost of living in the Southeast Asian nation is a significant reason for these labor savings. The entry-level salaries of college graduates entering the country's BPO industry are a small fraction of their counterparts in other global markets. The daily wage of Filipino professionals can amount to only the hourly salary of an employee in Europe, the UAE, or the US.
BPO in the Philippines offers many other attractive benefits beyond cost efficiency. Access to a young, skilled, and highly-educated workforce, strong government support, neutral language skills, and English proficiency, strong data security standards, and an increasing embrace of artificial intelligence-enabled technology are just a few features that foreign companies can enjoy through offshore outsourcing.
For UAE businesses, working with Philippine outsourcing providers makes logical sense. The two countries have enjoyed long-standing cultural and business relations. In fact, the country and the UAE held talks earlier this year to promote stronger trade and heighten investment activities. The result was the signing of the Investment Promotion and Protection Agreement (IPPA), which will enhance bilateral economic relations between the two countries.
Outsourcing non-core business tasks to third-party BPO providers in the Philippines can help companies in the UAE and abroad focus on operating a growing, profitable, and competitive business. As the industry continues to grow and evolve, companies worldwide are likely to seek out cost-effective solutions to their business needs, and the Philippines will remain a top choice for BPO services.
The bottom line: The Philippines offers a cost-effective, efficient, and competitive environment for companies seeking to outsource their business operations. The Philippine BPO industry continues to grow and evolve, revolutionizing global business, and offering a plethora of benefits that make it a top choice for companies worldwide.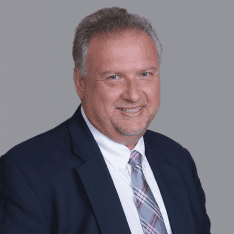 Co-CEO & CCO
US: 866-201-3370
AU: 1800-370-551
UK: 808-178-0977
j.maczynski@piton-global.com
Are you looking for an onshore, nearhsore, or offshore outsourcing solution? Don't know where to start? I am always happy to help.
Let's chat!
Best,
John.
Success in outsourcing isn't a matter of chance, but rather the result of a meticulously defined process, a formula that Fortune 500 companies have diligently honed over time. This rigor is a significant factor in the rarity of failures within these industry titans' outsourced programs.
Having spent over two decades partnering with and delivering Business Process Outsourcing (BPO) solutions to Fortune 500 clients, John possesses an in-depth understanding of this intricate process. His comprehensive approach incorporates an exhaustive assessment of outsourcing requirements, precise vendor sourcing, and a robust program management strategy.