The retail technology (retailtech) industry is witnessing a dynamic shift as businesses worldwide seek innovative ways to enhance customer experience and streamline operations. A leading player in this evolution is the Philippines, a country making significant strides in the Business Process Outsourcing (BPO) sector by leveraging state-of-the-art technology and harnessing local expertise.
In the Philippines, the marriage of retail technology and BPO has created a compelling synergy that is transforming the e-commerce landscape. The country's outsourcing providers are attracting global retail technology firms with a potent blend of technical proficiency, advanced technological tools, and an unwavering commitment to customer service.
The role of technology in shaping the BPO industry in the Philippines cannot be overstated. From AI-driven chatbots and data analytics software to cloud-based platforms, Philippine BPOs are deploying cutting-edge tools to streamline operations and enhance customer interactions. These technologies allow companies to maintain consistent, high-quality service across multiple channels, including phone, email, live chat, in-app, social media, and IVR. This omnichannel approach enables a seamless customer experience, a key factor in the fiercely competitive e-commerce market.
In addition to advanced technology, the Philippines' BPO industry is powered by a skilled workforce that brings a wealth of expertise to the table. Filipino agents are well-versed in various aspects of retail operations, including customer support, order management, data entry, and inventory management. Many BPOs also provide marketing support, logistics management, and financial services, offering a comprehensive suite of solutions to retailtech firms. The strength of these services lies in the country's robust educational system, which emphasizes English language proficiency and technical skills, producing a consistent stream of qualified professionals.
Another significant advantage of Philippine-based BPOs is their ability to support a wide range of operating hours and languages. The country's strategic time zone alignment with major Western markets, coupled with a multilingual workforce, guarantees round-the-clock support for e-commerce clients. This level of accessibility and flexibility is invaluable in today's globalized retail environment, where businesses need to cater to customers across different time zones and language preferences.
But it's not just about the technology and the expertise; it's also about the people. Filipino agents, with their strong customer service orientation and adaptability, play a vital role in the success of the local outsourcing industry. Their dedication to providing exceptional customer experiences helps retailtech companies build stronger relationships with their customers, fostering loyalty and driving growth.
The bottom line: The Philippines is carving out a niche in the retailtech BPO space, fueled by a potent blend of advanced technology, skilled expertise, and a commitment to stellar customer service. As the retail industry continues to evolve, the country stands poised to solidify its position as a preferred outsourcing destination, delivering seamless customer experiences for e-commerce businesses worldwide.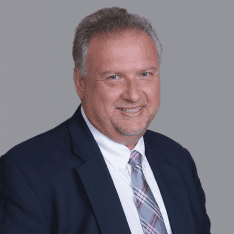 Co-CEO & CCO
US: 866-201-3370
AU: 1800-370-551
UK: 808-178-0977
j.maczynski@piton-global.com
Are you looking for an onshore, nearhsore, or offshore outsourcing solution? Don't know where to start? I am always happy to help.
Let's chat!
Best,
John.
Success in outsourcing isn't a matter of chance, but rather the result of a meticulously defined process, a formula that Fortune 500 companies have diligently honed over time. This rigor is a significant factor in the rarity of failures within these industry titans' outsourced programs.
Having spent over two decades partnering with and delivering Business Process Outsourcing (BPO) solutions to Fortune 500 clients, John possesses an in-depth understanding of this intricate process. His comprehensive approach incorporates an exhaustive assessment of outsourcing requirements, precise vendor sourcing, and a robust program management strategy.