Retail Outsourcing to the Philippines: Strategic Advantages for a Competitive Edge
The retail sector is evolving rapidly, with consumer demands for seamless service and personalized experiences at an all-time high. Retail outsourcing to the Philippines has emerged as a strategic solution for retailers globally, offering a blend of cost-effectiveness, skilled labor, and technological proficiency that is crucial for staying competitive in today's market.
Enhancing Customer Service with Filipino Expertise
The Asian BPO powerhouse nation has become synonymous with exceptional customer service, a critical component in the retail industry. Outsourcing firms provide a workforce that is not only proficient in English but also culturally aligned with Western customer service norms. This alignment is crucial for delivering the level of service that customers in retail expect, whether it's through voice, email, or live chat support.
Cost Savings for Reinvestment
Retail margins can be thin, and finding ways to save on operational costs is vital for survival and growth. Outsourcing to the Philippines offers significant cost savings without sacrificing the quality of customer interactions. Retailers can reinvest these savings into other areas such as marketing, store improvements, or e-commerce development, driving growth and enhancing the overall shopping experience for their customers.
24/7 Operations to Maximize Sales Opportunities
The retail industry does not operate on a 9-to-5 schedule; consumers shop around the clock, particularly online. The country, with its strategic geographic location, offers the benefit of operating across various time zones, enabling 24/7 customer support. This around-the-clock operation is essential for capturing sales, addressing inquiries, and resolving issues promptly, which in turn can boost customer loyalty and repeat business.
Adapting to Retail Trends with Agility
The retail landscape is subject to quick shifts in trends and consumer behavior. Outsourcing firms in the Philippines are adept at scaling operations quickly to handle seasonal surges, product launches, or any unexpected increase in demand. This scalability ensures that retailers can adapt to market changes with agility, maintaining customer service quality during critical periods.
Back-Office Support for Operational Efficiency
Outsourcing back-office tasks such as inventory management, order processing, and data entry can significantly enhance operational efficiency. Local outsourcing providers excel in these areas, employing the latest in automation and process optimization to ensure that the retail backend runs smoothly. This efficiency in the back-office translates to a more streamlined and satisfying shopping experience for the customer.
Leveraging E-commerce and Digital Platforms
As e-commerce continues to dominate the retail industry, having a robust digital presence is no longer optional. Philippine outsourcing providers offer expertise in managing and supporting e-commerce platforms, from website design and maintenance to online customer support and digital marketing. This expertise allows retailers to maintain a strong online presence, attract more web traffic, and convert visitors into loyal customers.
Focus on Core Business Priorities
By outsourcing non-core functions, retail businesses can concentrate on what they do best: sourcing great products, refining their brand, and developing strategies to outpace competitors. This focus is essential for innovation and long-term success in the retail industry.
Retail outsourcing to the Philippines is not just a measure to cut costs; it's a comprehensive strategy that offers multiple layers of value to retailers. From enhancing customer service to ensuring operational efficiencies and embracing digital transformation, the advantages are clear. As the retail landscape continues to evolve, BPO services stand ready to help retailers adapt, grow, and succeed in an increasingly competitive market.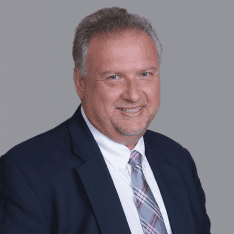 Co-CEO & CCO
US: 866-201-3370
AU: 1800-370-551
UK: 808-178-0977
j.maczynski@piton-global.com
Are you looking for an onshore, nearhsore, or offshore outsourcing solution? Don't know where to start? I am always happy to help.
Let's chat!
Best Regards,
John
Success in outsourcing isn't a matter of chance, but rather the result of a meticulously defined process, a formula that Fortune 500 companies have diligently honed over time. This rigor is a significant factor in the rarity of failures within these industry titans' outsourced programs.
Having spent over two decades partnering with and delivering Business Process Outsourcing (BPO) solutions to Fortune 500 clients, John possesses an in-depth understanding of this intricate process. His comprehensive approach incorporates an exhaustive assessment of outsourcing requirements, precise vendor sourcing, and a robust program management strategy.