Retail BPO Philippines: Unlocking Competitive Advantage with Multilingual Support
In the ever-evolving world of retail, marked by the seamless intertwining of digital landscapes and changing consumer behaviors, the need for effective, culturally attuned customer support has never been more paramount. Retail businesses, now catering to an increasingly diverse clientele, find themselves at a crossroads—how to maintain meaningful interactions in multiple languages without compromising on the quality of service.
Enter the Philippines, a country that has long stood as a beacon in the Business Process Outsourcing (BPO) sector. Its unique position in the retail BPO landscape is significantly accentuated by its multilingual capabilities. Historically driven by tangible interactions, the retail sector is in the midst of a paradigm shift, with businesses vying for a significant digital footprint that caters to a global audience. Speaking your customer's language, both metaphorically and literally, can significantly impact a business's bottom line. It fosters trust, reduces misunderstandings, and exponentially enhances the overall customer experience.
What's worth noting is the innate linguistic diversity of the Philippines. While renowned for its English proficiency, owing to its robust education system and historical influences, the nation also boasts a wealth of linguistic variety, with over 170 languages spoken. This linguistic diversity offers an unparalleled advantage, especially when it comes to multilingual support. Filipino agents are adept at providing support in not just English, but also in languages like Spanish, Mandarin, and Japanese, bridging the gap between businesses and their diverse clientele.
However, the prowess of the local retail BPO sector isn't solely confined to linguistic capabilities. At its core, it's about understanding and resonating with the cultural nuances that come with each language. The Filipino workforce is known for its high levels of cultural sensitivity—an attribute that's indispensable in the retail space. After all, it's often the subtle cultural nuances that influence purchasing decisions, shape brand loyalty, and determine the overall satisfaction of a customer.
Coupled with this is the seamless integration of cutting-edge technology, enhancing the multilingual offerings. AI-powered chatbots programmed in various languages ensure consistent round-the-clock support. Advanced translation tools and real-time language processing algorithms are continually refining the multilingual support ecosystem, making sure it aligns with global standards.
Training and quality assurance further fortify the nation's standing in the retail BPO arena. Significant investments are channeled into training the workforce, encompassing not just language proficiency but also cultural immersion programs. Rigorous quality checks and performance evaluations are routine, ensuring that the multilingual support rendered is always top-tier.
Operational efficiency is another hallmark of the Philippine outsourcing sector. Retailers, by leveraging the multilingual capabilities of the country, can streamline operations, achieving remarkable efficiency. This, coupled with the competitive cost structure of the Philippines, paves the way for considerable savings, empowering businesses to channel resources into other pivotal strategic areas.
As global retail businesses continually expand their horizons, multilingual support transitions from being a mere value-add to an absolute necessity. The Philippines, with its rich tapestry of languages, cultural understanding, and tech-driven infrastructure, emerges as the perfect ally for global retail entities. Retail BPO services in this archipelago are not merely about efficiency; they're about fostering connections across linguistic divides, elevating customer experiences, and setting businesses on a trajectory of sustained global growth.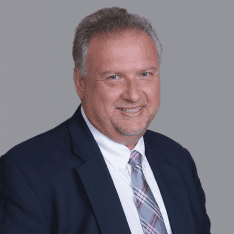 Co-CEO & CCO
US: 866-201-3370
AU: 1800-370-551
UK: 808-178-0977
j.maczynski@piton-global.com
Are you looking for an onshore, nearhsore, or offshore outsourcing solution? Don't know where to start? I am always happy to help.
Let's chat!
Best Regards,
John
Success in outsourcing isn't a matter of chance, but rather the result of a meticulously defined process, a formula that Fortune 500 companies have diligently honed over time. This rigor is a significant factor in the rarity of failures within these industry titans' outsourced programs.
Having spent over two decades partnering with and delivering Business Process Outsourcing (BPO) solutions to Fortune 500 clients, John possesses an in-depth understanding of this intricate process. His comprehensive approach incorporates an exhaustive assessment of outsourcing requirements, precise vendor sourcing, and a robust program management strategy.