Retail BPO Philippines: Transforming the Landscape of Global Retail Through Outsourcing  
The retail landscape has undergone a significant transformation in recent years, particularly with the rise of e-commerce, digital advancements, and the ever-evolving consumer preferences. Amidst these shifts, the Philippines has emerged as a crucial player in the global retail space, not through its brick-and-mortar stores or online platforms, but via its robust Business Process Outsourcing (BPO) industry.
Retailers, irrespective of their size and geographies, face an array of challenges in today's market. The demand for 24/7 customer service, efficient inventory management, swift order processing, and seamless omnichannel experiences has put immense pressure on businesses. This is where the country's Retail BPO sector steps in, providing solutions that not only meet but often exceed the expectations of global retailers.
The Philippines, fondly referred to as the 'BPO Capital of the World', has been a preferred destination for many international businesses seeking outsourcing services. The country's cultural affinity with the West, coupled with a young, educated, and English-proficient workforce, makes it an ideal locale for retail BPO services. Additionally, the competitive cost structure without compromising on the quality of service gives the nation's BPO industry an edge.
Retailers partnering with the country's BPOs avail services that span across the retail spectrum. From customer service support, handling inquiries, returns, and complaints to back-office tasks such as inventory management, data entry, and financial processes, the range is comprehensive. Furthermore, with the digital wave sweeping the retail industry, many BPOs have incorporated digital solutions like chatbots, AI-driven customer support, and e-commerce management, ensuring retailers remain at the cusp of innovation.
Another significant aspect that sets the nation apart is its adaptability and resilience. As the retail industry pivoted towards online platforms, especially during challenges like the COVID-19 pandemic, the Philippine BPOs quickly realigned their strategies. They enhanced their e-commerce support services, managing increased online queries, order processing, and ensuring smooth digital interactions for customers worldwide.
The country's infrastructure also supports this thriving industry. Numerous BPO hubs and technoparks equipped with the latest technology ensure uninterrupted services. The Philippine government, recognizing the potential and importance of the BPO sector, offers incentives and supports training programs to maintain the workforce's competitiveness.
Like any industry, the retail BPO sector in the country faces its set of challenges. The ever-evolving technological landscape requires continuous upskilling of the workforce. Keeping the workforce motivated in a high-pressure environment is another challenge. Yet, with robust HR practices, continuous training modules, and a focus on employee well-being, the industry has managed to maintain a low attrition rate.
In retrospect, as the global retail industry continues its march toward a more digital and customer-centric future, the need for efficient, cost-effective, and innovative support services will only grow. The Retail BPO industry, with its perfect blend of human talent and technological prowess, is set to play a pivotal role in this journey, aiding retailers in navigating the challenges and seizing the opportunities of the modern retail world.
The Philippines, through its dynamic retail BPO sector, is not just supporting the global retail industry. It is shaping it, driving efficiencies, fostering innovations, and ensuring that in the age of the customer, every interaction counts.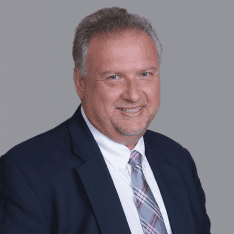 Co-CEO & CCO
US: 866-201-3370
AU: 1800-370-551
UK: 808-178-0977
j.maczynski@piton-global.com
Are you looking for an onshore, nearhsore, or offshore outsourcing solution? Don't know where to start? I am always happy to help.
Let's chat!
Best Regards,
John
Success in outsourcing isn't a matter of chance, but rather the result of a meticulously defined process, a formula that Fortune 500 companies have diligently honed over time. This rigor is a significant factor in the rarity of failures within these industry titans' outsourced programs.
Having spent over two decades partnering with and delivering Business Process Outsourcing (BPO) solutions to Fortune 500 clients, John possesses an in-depth understanding of this intricate process. His comprehensive approach incorporates an exhaustive assessment of outsourcing requirements, precise vendor sourcing, and a robust program management strategy.