Retail BPO India: Revolutionizing the Shopping Experience through Outsourcing Excellence
Amid the hustle and bustle of the ever-evolving retail landscape, the integration of Business Process Outsourcing (BPO) has emerged as a pivotal strategy for retailers worldwide. When considering a location for retail BPO services, India consistently emerges at the forefront, offering a perfect blend of technological expertise, human talent, and operational cost-efficiencies.
The retail sector, characterized by its dynamic nature and intense competition, constantly seeks innovative solutions to stay relevant and provide optimal customer experiences. BPO services have become integral in achieving these objectives. Whether it's managing customer inquiries, handling inventory, processing returns, or leveraging analytics for strategic insights, the nation's BPO industry offers tailored solutions that cater to the unique demands of the retail sector.
India's expansive talent pool is undeniably a cornerstone of its BPO success. The nation boasts a myriad of professionals skilled in retail operations, customer service, finance, and data analytics. Their proficiency not only lies in technical know-how but also in their innate understanding of global retail trends, consumer behavior, and cultural nuances. This holistic skill set ensures that retailers, regardless of their geographical location, can seamlessly connect with their target audience.
Technological advancements further underscore the country's leadership in retail BPO services. The nation has been swift in adopting and developing cutting-edge platforms that harness the power of AI, machine learning, and data analytics. These tools enable retailers to derive actionable insights, forecast trends, manage inventory efficiently, and ensure a seamless omnichannel shopping experience for customers.
Data security, especially in the retail sector, remains paramount. India's stringent regulations and state-of-the-art IT infrastructure ensure that client data remains secure, engendering trust among global retailers. Regular audits, adherence to international data protection standards, and continuous training sessions fortify this trust, assuring retailers of the sanctity of their valuable data.
The cost-efficiency offered by its BPO industry is unparalleled. Retailers can avail top-tier services without straining their operational budgets. This cost advantage, coupled with quality assurance, empowers retailers to reinvest savings into core business areas, spurring growth and innovation.
Beyond the tangible benefits, India's intrinsic culture of service excellence shines brightly in the BPO realm. Retail, at its core, is about forging relationships and ensuring customer satisfaction. Indian BPO professionals, with their ethos of 'Atithi Devo Bhava' (The guest is God), prioritize customer needs, ensuring every interaction is marked by respect, empathy, and a genuine desire to assist.
The government, recognizing the immense potential of the BPO sector, has initiated policies and incentives to foster growth. From setting up dedicated IT hubs to providing tax breaks and encouraging skill development, such steps ensure that India remains at the apex of retail BPO services.
The retail industry grapples with changing consumer behavior, technological disruptions, and the need for operational agility, India's BPO sector emerges as a beacon of support and innovation. Outsourcing retail processes to India is not just a tactical maneuver; it's a strategic alliance that promises transformation, growth, and a future marked by exceptional customer experiences.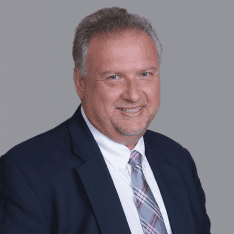 Co-CEO & CCO
US: 866-201-3370
AU: 1800-370-551
UK: 808-178-0977
j.maczynski@piton-global.com
Are you looking for an onshore, nearhsore, or offshore outsourcing solution? Don't know where to start? I am always happy to help.
Let's chat!
Best Regards,
John
Success in outsourcing isn't a matter of chance, but rather the result of a meticulously defined process, a formula that Fortune 500 companies have diligently honed over time. This rigor is a significant factor in the rarity of failures within these industry titans' outsourced programs.
Having spent over two decades partnering with and delivering Business Process Outsourcing (BPO) solutions to Fortune 500 clients, John possesses an in-depth understanding of this intricate process. His comprehensive approach incorporates an exhaustive assessment of outsourcing requirements, precise vendor sourcing, and a robust program management strategy.