In the competitive retail landscape, the Philippines has carved out a niche for itself as a premier destination for retail Business Process Outsourcing (BPO). By offering a suite of services tailored to the dynamic needs of the retail industry, this Southeast Asian nation is redefining how global retail businesses optimize customer experience and back-end operations. The country's unique approach to retail BPO services combines deep industry knowledge with a flexible, customer-centric ethos, enabling retailers around the world to provide top-tier service to their customers.
The BPO firms in the Philippines have developed a specialty in retail, understanding that this sector goes beyond mere transactional interactions. It's about creating an experience that turns first-time buyers into lifelong customers. This understanding has propelled the country to the forefront of retail BPO services, where Filipino professionals deliver not just customer support, but a comprehensive customer experience. From handling inquiries, managing orders, and processing returns to offering post-sales support and conducting satisfaction surveys, the services are designed to cover the entire customer lifecycle.
Central to the success of retail BPO to the Southeast Asian outsourcing hub is the nation's large, well-educated, and highly trainable workforce. With strong communication skills and a natural inclination towards service-oriented tasks, local professionals are adept at managing the nuanced demands of retail customers. They are trained to handle a variety of situations, from simple inquiries to complex complaints, with the empathy and professionalism that modern consumers expect.
The cultural alignment with Western consumers allows Philippine retail BPO companies to provide support that is both efficient and culturally attuned. The ability to understand and anticipate customer expectations is a critical component of the outsourcing value proposition offered. The workforce's proficiency in English and familiarity with Western customer service protocols makes them ideal partners for retail businesses looking to expand their global footprint.
Another competitive advantage is the cost efficiency of outsourcing retail services to the Philippines. Retailers can enjoy significant savings without compromising on the quality of customer interactions. This financial flexibility allows businesses to reinvest in growth initiatives or improve their product offerings, further enhancing their competitive edge in the market.
The use of cutting-edge technology by Philippine BPO firms ensures that retail clients get the best of both worlds: the human touch of skilled customer service representatives and the efficiency of modern automation and data analytics. This technological integration facilitates seamless multichannel support, covering phone, email, live chat, and social media interactions. Consequently, customers enjoy consistent service across various touchpoints, reinforcing their loyalty to the brand.
The Southeast Asian nation's' BPO industry is not static; it evolves with the market trends. With e-commerce experiencing explosive growth, retail BPO services have adapted to provide specialized support for online platforms. They help retailers manage the complexities of e-commerce, from product information management to customer reviews and feedback handling, ensuring a smooth online shopping experience.
The government of the Philippines also plays a pivotal role in the development of the retail BPO sector. Through policy support and investment incentives, the government fosters an environment conducive to the growth and sustainability of BPO operations. This supportive ecosystem is a key factor in the country's success as a outsourcing destination.
The retail BPO sector in the Philippines is a testament to the country's ability to provide high-value, customized outsourcing solutions to the global retail industry. By offering a balanced mix of skilled human resources, cultural compatibility, cost efficiency, technological adeptness, and government support, the country is enabling retailers worldwide to achieve excellence in customer service and operational efficiency. As retail continues to evolve, local BPO firms are well-positioned to adapt and thrive, ensuring they remain at the cutting edge of retail BPO services.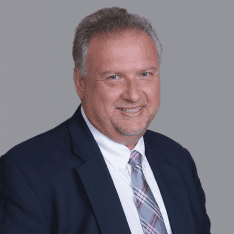 Co-CEO & CCO
US: 866-201-3370
AU: 1800-370-551
UK: 808-178-0977
j.maczynski@piton-global.com
Are you looking for an onshore, nearhsore, or offshore outsourcing solution? Don't know where to start? I am always happy to help.
Let's chat!
Best Regards,
John
Success in outsourcing isn't a matter of chance, but rather the result of a meticulously defined process, a formula that Fortune 500 companies have diligently honed over time. This rigor is a significant factor in the rarity of failures within these industry titans' outsourced programs.
Having spent over two decades partnering with and delivering Business Process Outsourcing (BPO) solutions to Fortune 500 clients, John possesses an in-depth understanding of this intricate process. His comprehensive approach incorporates an exhaustive assessment of outsourcing requirements, precise vendor sourcing, and a robust program management strategy.