Record Retrieval Outsourcing Philippines: Streamlining Contact Center and Back Office Operations
Record retrieval is a critical component in many industries, from legal to healthcare, insurance to finance. It involves the meticulous task of sourcing, organizing, and delivering documents and data necessary for operational success. In the Philippines, outsourcing record retrieval has become an increasingly attractive proposition for companies around the world, blending the expertise of contact center operations with back-office efficiency.
In this Southeast Asian nation, renowned for its BPO prowess, record retrieval services are being transformed by a focus on specialization and technology integration. Contact centers in the Philippines are no longer just about fielding calls; they are now intricately linked to back-office functions that manage and process vast amounts of data.
Advanced technologies like Optical Character Recognition (OCR) and secure cloud storage have been integrated into the fabric of Filipino contact centers and back office operations. These technologies streamline the record retrieval process, allowing for rapid turnaround times and higher accuracy levels. OCR technology, in particular, ensures that text within documents can be quickly digitized and made searchable, reducing the need for manual data entry and the associated risk of errors.
Contact centers in the Philippines also leverage robust Customer Relationship Management (CRM) systems that integrate seamlessly with back-office workflows. This integration ensures that customer queries related to record retrieval can be addressed promptly, with all the necessary information readily available at the agents' fingertips.
The workforce in the Asian nation is a critical asset in this sector, known for their attention to detail and commitment to data privacy. Continuous training in the latest data management and security practices ensures that the personnel handling record retrieval are not just efficient but also comply with international standards such as GDPR and HIPAA, where applicable.
This dedication to excellence in record retrieval services is further amplified by the country's robust data security measures. BPOs in the Philippines understand the sensitive nature of records management and have thus invested in state-of-the-art cybersecurity measures, ensuring client data is protected against any unauthorized access or breaches.
As businesses across the globe recognize the importance of efficient record retrieval for their operations, the Philippines stands out as a hub that can offer a harmonious blend of technological sophistication and human expertise. Outsourcing to contact centers allows organizations to tap into a scalable, knowledgeable, and technologically advanced resource pool, ensuring that back-office functions like record retrieval are managed with precision and care.
In the realm of record retrieval, the outsourcing services provided by the Philippines are not just about cutting costs; they're about adding value to every aspect of the process. From the initial contact center inquiry to the final back office delivery, the nation's BPO sector is equipped to handle the complexity and volume of modern record retrieval needs, making it an indispensable partner for organizations seeking operational efficiency and strategic growth.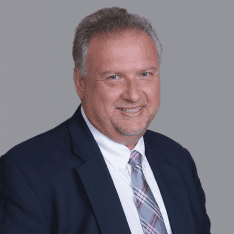 Co-CEO & CCO
US: 866-201-3370
AU: 1800-370-551
UK: 808-178-0977
j.maczynski@piton-global.com
Are you looking for an onshore, nearhsore, or offshore outsourcing solution? Don't know where to start? I am always happy to help.
Let's chat!
Best Regards,
John
Success in outsourcing isn't a matter of chance, but rather the result of a meticulously defined process, a formula that Fortune 500 companies have diligently honed over time. This rigor is a significant factor in the rarity of failures within these industry titans' outsourced programs.
Having spent over two decades partnering with and delivering Business Process Outsourcing (BPO) solutions to Fortune 500 clients, John possesses an in-depth understanding of this intricate process. His comprehensive approach incorporates an exhaustive assessment of outsourcing requirements, precise vendor sourcing, and a robust program management strategy.