7 Reasons Why You Should Choose the BPO Industry For Your First Career
The BPO industry in the Philippines has been at the top of the Asia Pacific Region along with China and India for a few years now. Even with the extensive transformations and adaptations in various jobs and industries, BPOs still land among the top spots of all the economic sectors in the country.
Call centers in the Philippines have expanded over the years, providing many opportunities for the Filipino people. The great thing is that these opportunities aren't just traps or jobs with nowhere to go. On the contrary, jobs in BPO companies are some of the most transformative and career-building there is!
Take a look at the many reasons why a job in the BPO industry is great as a start to your career!
Over the past few years, the number of quality call centers in the Philippines have risen, making the country's BPO industry, as a whole, a very notable one. With the continuous technological advances that are happening all over the world, digital services are becoming more and more relevant. Now, the Business Process Outsourcing Industry has felt this major shift in relevance—thus becoming one of the leading and most in-demand industries around the globe.
The processes, strategies, and techniques that used to work years ago are either no longer effective or outright disruptive in today's digital landscape. Often, you'll see recent technologies become popular for a few years (or maybe even just months) and then slowly fall to irrelevance.
If you've seen any kind of transformative content or have witnessed a team of creatives work—you should be familiar with the phrase: "Think outside the box". It's a mindset the fosters creativity and risk but at the same time, it inexplicitly means that you are no longer satisfied with your usual ideas.
Technology works the same way as this creative process. It will always be on the move to become more advanced. If you're not able to keep up with it, you'll be left behind in no time.
When you do, however, technology will provide you with incredible opportunities. It creates openings that will be beneficial for everyone who is willing to take it. This is what the BPO industry is. It's an opportunity for yuppies and veterans of the industry to continually sharpen their skills and stay relevant throughout their career with the help of technology.
Introducing the Philippine BPO Industry
For years, the Philippines has been at the top of the BPO industry along with India and China. As the country's leading industry—amounting to around 10% of the country's economy. In a way, the BPO industry has single-handedly boosted the Philippine economy for the past few years and the trend is still believed to keep on going.
Yes, there are forecast dips in the industry because of the rise of automation in business processes, but in reality, there's still a larger demand for human services. The BPO industry is here to stay.
The Philippines has answered the demand for outsourced jobs by many western countries. With so many jobs created, they have become great opportunities for many Filipinos who are looking to excel in their career path. Today, the Philippines is known as the world's largest destination for BPOs. In fact, the country is toe-to-toe with India and China in this regard, with some experts saying it is now considered as industry leaders.
For the past two decades, the Philippine BPO industry has provided amazing services for countries across the English-speaking world. It has truly made its mark as one of the most reliable and high-quality destinations for BPOs.
The Industry
In 2016, the BPO industry alone created 1.3 million jobs in the Philippines. That was when they experienced a 17% growth from the previous year. Today, the BPO industry is a multi-billion-dollar sector. It has grown exponentially through the years and is also projected to double once again by the year 2020.
The growth of the sector is not really attributed to the highly advanced technology of the companies alone. Rather, it's all around the quality of the services that they provide along with the amazing work ethics of their employees.
Statistics show that the BPO industry in the Philippines currently employs roughly 1.2 million employees and that is still on the rise as the growth of the industry is not stopping any time soon.
As of the moment, the leading users of the Filipino BPO services are the United States, with Australian and British companies coming to a close second and third.
Multitude of Perspectives
Due to the history of the Philippines, it has developed quite a close relationship with the West, particularly the United States of America, which affects the BPO industry as well. There are many cultural ties between the U.S. and the Philippines which makes it even more convenient for them to outsource their services here.
In the outsourcing industry, in general, culture plays a crucial part. When the BPO company doesn't understand the culture of their clients, there will be difficulties in most of the processes.
Fortunately, the Philippines is a melting pot of cultures. There is an innate understanding of not just western cultures, but a few other Asian cultures as well. This makes it rather convenient and easy to adapt to different clientele around the world.
Why the BPO industry is Great As A Career Option
As mentioned above, the BPO industry in the Philippines is thriving.  It's one of, if not, the largest economic contributor in the country and is projected to only grow in the near future.
The best thing about BPOs, however, is how great of a job they are to the Filipino people. Most BPO companies are lenient with their job requirements, however, the application process can often be harrowing. Keep in mind that this industry prides itself as a front runner in the Asia Pacific region, so it's only natural for them to be strict with their selection process.
Once you're accepted, however, you're greeted with a plethora of benefits—not just financially, but career-wise and personally as well! Here are some of the most common reasons why the BPO industry is a great career path!
Job Security
It's been reiterated many times, and it should be emphasized again that the BPO industry is here to stay. Even with the many advancements that other industries experience, the demand for BPOs will not fall.
Now, professionals in this industry are numerous, but only a few have the capacity to grow. That being said, once you land a job in a BPO industry, it's up to you whether you can deal with the many challenges that it entails. As long as you provide great service and good quality work, you can be sure that you're there to stay.
Unlike other riskier jobs, you can expect to be well taken care of in BPOs, especially if you're one of their key employees. Over the past few years, many industries rise and fall—but the BPO industry remains at the top.
Financial Stability
In the Philippines in particular, there are many jobs with compensations that are performance-based, quota-based, or fixed. If you want to be stable financially, you should opt with the one that has a fixed rate. A Majority of the BPO companies in the Philippines has a fixed rate. But not only that, often the entry-level jobs of BPOs have very high salaries for the country's standards.
If you're very particular about having a high salary at the start (something beyond PHP20,000), the BPO industry is perfect for you. Aside from that, there are also a lot of bonuses involved especially when evaluations come in. BPO companies are very generous to their employees—especially those that really contribute a lot to the company's growth.
Competitive Compensation
The Philippines is home to many BPO companies, with only a handful standing at the top. And with the large pool of potential labor force in the country (of which their next best performer could possibly come from) the search and recruitment of their next wave of employees are always happening. When they find that diamond in the rough—they won't hesitate to offer more than the usual in order to get them to join their company.
Call centers in the Philippines are known for their rigorous application process. They'll make sure that only the best of the best make it through.
In addition, since their average salaries are well above the market price, the jobs they post would usually be quite attractive to job seekers. Many people apply for call centers in the Philippines and at the same time, the companies continually search and sometimes fight for certain prospects.
Career Growth Opportunities
There are many companies that you can consider as career traps. These are the ones where employees would almost never have the chance to move up, even with amazing performance and work ethic. BPO companies are not like them. In fact, they value their employees so much that they are willing to invest in their development. From comprehensive training for their initial work to more advanced workshops and seminars for their career growth, to even leadership training for when they're ready for a managerial position.
Call centers in the Philippines are generous when it comes to growth. They have many chances to expand. And when the company expands, people move up. From the rank-and-file employees that are worthy enough to be trained as the next managers and supervisors, to the new applicants that have just gotten hired, you will be exposed to many lessons that will do wonders for your career growth.
Access to the Best Practices
Of course, you're not just provided with books and modules regarding career growth and personal development. Most call centers in the Philippines are hands-on with their initiative to make their people grow. They aim to let them develop new skills and learn practices that are valuable for your current profession.
Many BPOs have their own learning system—all of which is available to anyone that's part of the company. Keep in mind that these are not just the usual seminars, workshops and training sessions. Many call centers go the extra mile and provide more personalized learning experiences. Things like professional mentoring, online classes, and leadership programs.
Of course, your own supervisors and mentors at work will be more than willing to teach you different ways to do certain tasks. The best call centers have a very nurturing environment for its working population. No one is left to learn things on their own. Everyone has equal opportunities to learn what they need to.
Multicultural Workspace
In the BPO industry, you are often interacting with clients from different cultures. Keep in mind that most call centers in the Philippines deal with business processes from around the world—meaning it's not just Americans that you'll be able to talk to. Sometimes you might get to interact with other Asians or Europeans.
The higher your rank is, the more exposed you are to your clients. This means you'll be dealing not just with callers, but your main business partners as well. Often, they have different cultures business etiquette and business models. It's a great way to adapt and see how well you can intermingle with different people.
Many people will also agree that this is a great stepping stone for you, whether for vying for a higher position in the same company, or for new opportunities with other companies!
Impressive Benefits
You can't talk about why the BPO industry is such an amazing place to start off for a job without mentioning the benefits that they offer to their employees. Call centers in the Philippines receive generous benefits in the form of insurances, bonuses, salary increases, and even company stock shares.
They truly want to take care of their employees because they know that there is a chance for burnout in that line of work—especially if they have the night shift.
A couple of the more specific benefits that they provide include health insurance, life insurance, free meals, performance-based bonuses, top performer bonuses, access to fitness centers/company gyms, membership for certain stores, etc.
Basically, working in a call center in the Philippines will net you with so many great benefits and compensations that often you'll stay just for them!
Key Takeaway
Not every job that you get in the Philippines is reliable. Often, you have to be extremely lucky to find a company that really understands work-life balance. Sometimes even your dream job can get a little daunting once you get in.
Call centers in the Philippines are known for being extremely employee-friendly. They understand that the work that their employees do can be hard for their mind and body—so they compensate them fairly—and sometimes even reward them for their efficient work ethics.
For those who are looking for a job, the incredibly appealing offers that call centers are not just for show—rather they're arguably the best option you have!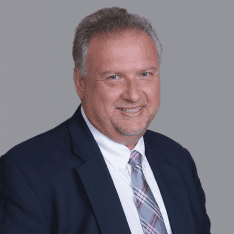 Co-CEO & CCO
US: 866-201-3370
AU: 1800-370-551
UK: 808-178-0977
j.maczynski@piton-global.com
Are you looking for an onshore, nearhsore, or offshore outsourcing solution? Don't know where to start? I am always happy to help.
Let's chat!
Best,
John.
Success in outsourcing isn't a matter of chance, but rather the result of a meticulously defined process, a formula that Fortune 500 companies have diligently honed over time. This rigor is a significant factor in the rarity of failures within these industry titans' outsourced programs.
Having spent over two decades partnering with and delivering Business Process Outsourcing (BPO) solutions to Fortune 500 clients, John possesses an in-depth understanding of this intricate process. His comprehensive approach incorporates an exhaustive assessment of outsourcing requirements, precise vendor sourcing, and a robust program management strategy.