What are the reasons to nourish customer loyalty?
Repeat customers
Ease of selling
Word-of-mouth advertising
Opportunities for growth
In the Philippines, call centers are one of the biggest reasons why companies develop customer loyalty. It's through the work of these customer representatives—the people that embody the brands they work for—that brands begin to grow their influence and achieve better customer retention.
When it comes to customer loyalty, the first thing that most business people will think of is the extent to which Apple has made a name for itself. In Brand Keys' 2017 Customer Loyalty Engagement Index, it was stated that 87% of Apple's customers are all brand loyal. This means that they're more than willing to continue to purchase from them in the future.
Many companies see customer loyalty as the end game of the customer acquisition process. This means businesses no longer want short-sighted goals in relation to customer acquisition. Rather, they want the relationships that they form with their customers to last long.
Keep in mind that growing a business of any kind is more than just frequently attracting new customers. It's also about getting people who have proved their loyalty. Often, businesses underestimate the importance of customer loyalty. In fact, it leads to many positive things for your business. To further understand what customer loyalty can provide to your business, continue reading the article.
Repeat Customers
The essence of customer loyalty can be determined by the loyal customers that a business has. Making an effort to entice people to patronize your product or service is great and all—however, focusing on the customers you already have will also provide many benefits to your business.
In fact, maintaining an equal focus on both acquisition and retention will effectively increase your sales. As mentioned in a study by Harvard Business School, even just a 5% increase in customer retention rate can increase your profits by 25% up to 95%. The jump in profits is very significant.
Furthermore, it's important to point out that the cost of acquiring new customers is five times more than the cost of retaining an existing one.
Ease of Selling
Preexisting customers, those that have decided, on their own, to patronize your business are probably your best prospects. Whether they know this or not, they've already bought into the idea of your business. In the book, Marketing Metrics, it states that there is 60% to 70% probability of selling to loyal customers as compared to the 5% to 20% for new prospects.
Loyal customers, or even just preexisting customers are surely more familiar with your business. Because of this, they're usually more inclined to try out your new products or services. Overall, it's incredibly efficient, and worthwhile for your business to retain customers because it basically means that people are interested in supporting your product or service.
Word-of-Mouth Advertising
One satisfied customer is willing to share their good experience with at least 9 other people, while a dissatisfied customer will tell at least 22 people about bad experiences.
No matter what industry you might be in, your customers will talk about what you have offered and will effectively spread the word of their experience be it good or bad.
Word of mouth is still the most effective marketing tool used by companies. Many marketers believe that word of mouth is the most credible form of advertising. A study by Nielsen has stated that 84% of customers tend to trust earned media such as recommendations from friends and family more than any other form of advertising they see.
That being said, WOM is not just a marketing tool because it can also be used to increase brand awareness, engage customers and even generate new prospects. Loyal customers are the most probable people who will provide positive word-of-mouth marketing for you. Because of this, you will earn their trust, and they will be more than happy to influence their social circles into choosing your company as well.
Opportunities for Growth
Just as you tend to take care of your loyal customers, they will also be willing to take care of you. Most people who have chosen to patronize certain companies are more open to leaving constructive criticism and feedback, even if they're not sure if it will have any impact on the future of the business.
The most loyal customers tend to know your brand more than the average employee. So when they provide suggestions or any other form of feedback, they genuinely want to correct something that they see as wrong.
Instead of this kind of feedback approach, new customers might tend to shy away from your business altogether. They might also leave negative reviews of their one bad experience, possibly damaging your reputation.
Key Takeaway
This definitive guide to customer loyalty is a great start if you want the best for your business. As one of the primary goals of call centers in the Philippines, customer loyalty is no longer a luxury that only the biggest of companies have. You can say that it's one of the many things that you need in order to experience continuous growth in the corporate landscape as evidenced by the increasing developments in business today.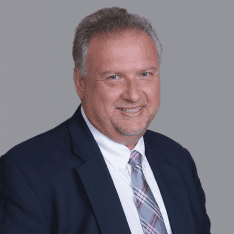 Co-CEO & CCO
US: 866-201-3370
AU: 1800-370-551
UK: 808-178-0977
j.maczynski@piton-global.com
Are you looking for an onshore, nearhsore, or offshore outsourcing solution? Don't know where to start? I am always happy to help.
Let's chat!
Best,
John.
Success in outsourcing isn't a matter of chance, but rather the result of a meticulously defined process, a formula that Fortune 500 companies have diligently honed over time. This rigor is a significant factor in the rarity of failures within these industry titans' outsourced programs.
Having spent over two decades partnering with and delivering Business Process Outsourcing (BPO) solutions to Fortune 500 clients, John possesses an in-depth understanding of this intricate process. His comprehensive approach incorporates an exhaustive assessment of outsourcing requirements, precise vendor sourcing, and a robust program management strategy.